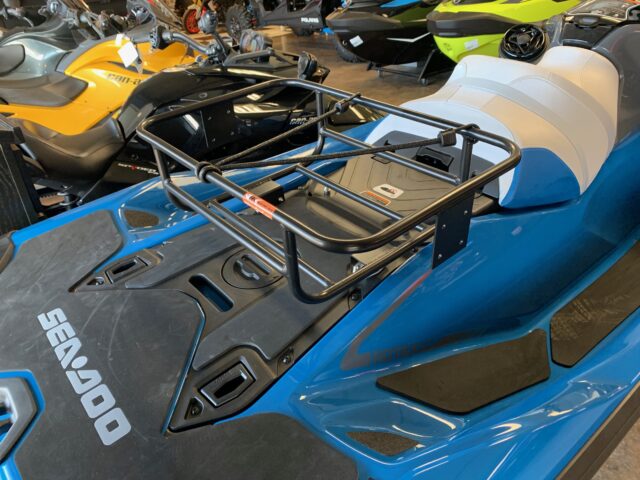 With all of the rave about personal watercraft fishing and the immense acceptance of Sea-Doo's Fish Pro, there are some alternative options when it comes to installing a fishing cooler as well as many other accessories offered by Kool PWC Stuff.
Many of their options offer far more flexibility than you would otherwise get with standard or OEM equipment. Take for instance their cooler rack that goes in place of your LinQ Sea-Doo system.
We have pasted all of the advantages of this system below directly from Kool PWC Stuff or as always you can check out any of their additional offerings on their website.
Advantages:
Easy Installation
KPS Rack can be installed on the front and rear LinQ positions where the sea Doo does not recommend the rear installation. We use additional straps and turnbuckles to support the rear installation.
No need to remove the rack when you only need the cooler to carry.
Fits Yeti 45 type coolers and many other manufacturers
Stainless Steel Design with welded rod holders
two models available 6 rod holder fishing rack with angled trolling rods and a cooler only model all for considerably less than the Sea-Doo fully equipped cooler
Carry more fuel with the 7 gallon Rotopax set up