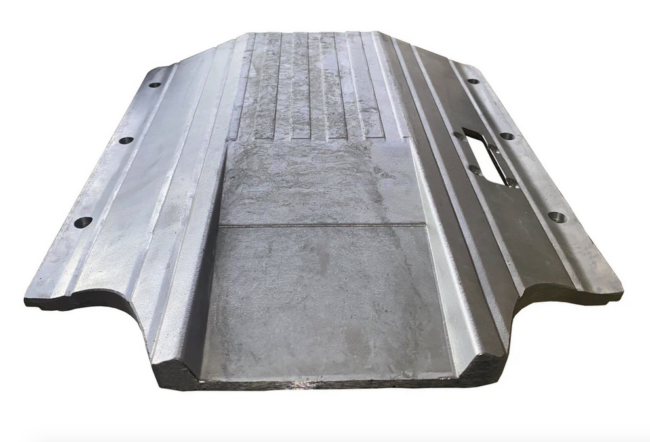 It wasn't along ago that The Watercraft Journal teased Kspeed's Ultra 300/310 Race Spec Ride Plate was soon-coming. With recent delays and supply chain holdups, it took longer than anticipated but alas, here it is and ready for purchase. Priced at $495 AUD ($388 USD), Kspeed's ride plate offers the most in control and speed for all seastate applications.
Per Kspeed, "Our ride plate will make the ski faster in all conditions. It's designed for top speed gains in flat water over the OEM ride plate, and improved tracking and control in rough water." To the observer, the new Kspeed Race Spec plate is conspicuously designed, featuring longitudinal "control lines," as Kspeed calls them, and a two-step riding surface.
"The control lines make the ski track straight," Kspeed explained. "[It lets the Ultra] slice through the wash of competitors skis with reduced chine walking. The two-step design reduces purposing, allowing the ski to hook up instantly and drive forward off the line quicker." The aggressive shaped plate is designed to replace the need of the pump wedge while complimenting Kspeed's intake grate and sponsons for those seeking peak performance.
And like the other items listed, the Kspeed Race Spec Ride Plate uses all of the OE mounting locations, and retains the factory reverse functionality and speedo wheel. Best of all, the ride plate is in stock and ready to ship out this week. Click the hyperlink to place your order today.