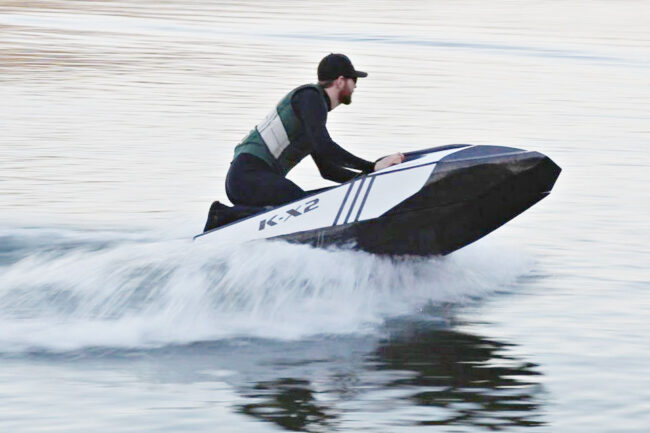 The Kymera company has come a long way since founder, James Woods began his quest to build an inexpensive and easy to haul PWC in 2004. He developed a prototype of a gas powered Kymera jetboard in 2011. In 2012, he built an electric jetboard, which could be charged using an outlet or solar power. Woods made two appearances on Shark Tank and it was during his second in 2013, that he struck a deal for his electric bodyboard.
In 2019, the Kymera K-X2 waverider was announced. The K-X2 is a lightweight personal watercraft, which can reach speeds up to 35 mph. It weighs in at a mere 70 pounds and is seven feet long. The watercraft comes apart into two pieces, making it super easy to transport to transport in a car, SUV, or a truck.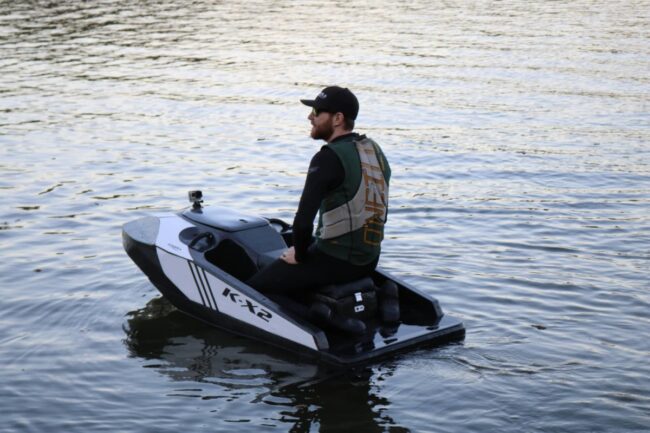 The machine operates on 10,000 watts of electric power and will keep you going for an hour on one charge. The K-X2 is set up for you to ride it on your knees, so an hour is probably sufficient. It does look fun in the video that is provided and it probably is fun if your knees can take a beating.
According the Kymera website, the K-X2 personal watercraft is currently sold out. When it's available, it will come with a $6,495 price tag. Check it out and share your thoughts with us.