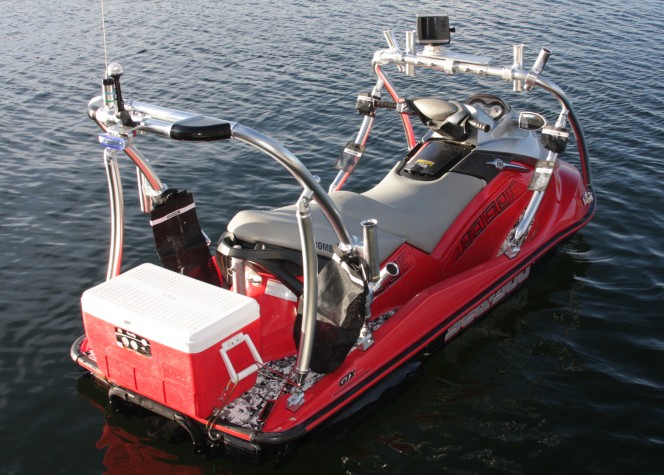 OK, now this is what we're talking about. Ever since we first ever stumbled across "Jet Ski Brian" Lockwood's blog, we've been jonesin' to try our hand at some serious "jet angling." While Brian might be touting some of the most impressive setups in the PWC world, he's not the only one – especially thanks to Fishmaster.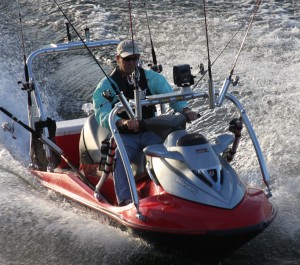 Offering a comprehensive catalog of products to store a cooler, mount GPS and places to carry multiple fishing rods, Fishmaster's fishing arches are the first to be offered to the PWC industry. The arches are designed for easy installation (within two hours each!) and can hold multiple rod holders and mounting options for GPS, fish finder, VHF radio and other accessories.
Both arches are made from 1.90-inch diameter aluminum tubing and come with free shipping, carry a 30-day money back guarantee and 5 year warranty.
Fishmaster sells the front arch for $495, the rear arch for $595, and a PWC Combo Pack (including both front and rear arches, two rod holders and soft storage goods for $995 (a $1230 value). For additional information visit www.fishmaster.com or call (877) 777-8693.