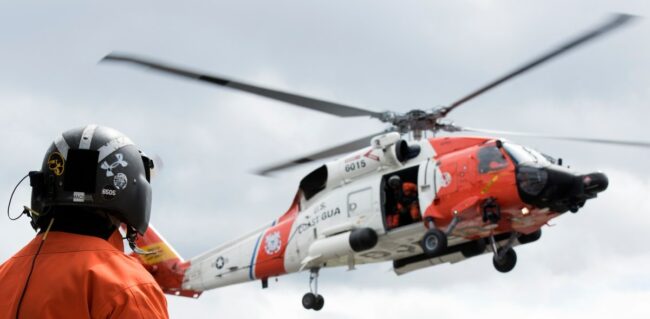 According to a report in the Press Telegram, Twenty-year-old Jean Carlos Cheryl was underway on his personal watercraft the morning of February 10th. He left Long Beach, California and was on his way to meet a friend on nearby Catalina Island, some 26 miles due south. When Cheryl failed to show up at the agreed meeting time, his friend notified authorities. Cheryl was last seen riding his red and white ski at 9:50 am.
The Coast Guard was notified at 10:40 am and dispatched two vessels and a helicopter to search for the missing man. LA County Lifeguards and other first responders were involved in the search as well. At 1:45pm, Cheryl's watercraft was found 5 nautical miles away from the Long Beach Lighthouse. This news came from Coast Guard Petty Officer Mark Barney.
Investigators from the Long Beach Fire Department have the craft under examination. So far no reports have come out as to whether the machine malfunctioned or if Cheryl suffered some kind of medical emergency. What is known is the treachery of the Pacific Ocean that threads between Catalina Island and Southern California's coastline. Weather and water conditions can rapidly and unexpectantly change leaving an unprepared rider in dire circumstances.
Cheryl wasn't located until almost 8pm. A Coast Guard helicopter spotted him about 8 nautical miles southeast of the Long Beach Lighthouse. LA County Fire Department Lifeguards reported his condition as critical. He was hoisted into the chopper and transported to the Long Beach Airport and then to Long Beach Memorial Hospital where he was later pronounced dead.
This is a developing story and we will update you as we learn more.