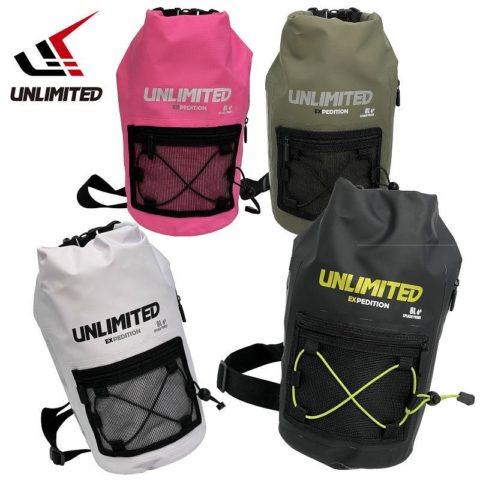 Unlimited Personal Watercraft Performance Products has killer new dry bags in stock. The Expedition Splash Proof 8L Dry Bag is available now. This is a compact and functional dry bag. It's perfect for stashing small items that need protection from the water. It has a mesh pocket on the front and a water-resistant side pocket. The main bag is roll top with buckles to close it.
The interior has a dedicated cell phone pocket with a clear window that allows you to operate your phone from the outside. That's a nice feature if your hands are wet and you need to make a call or change your tunes.
The bag will fit in the front in the front storage of your PWC, so you have easy access to it. It's big enough to hold a towel and other small items when you're out for the day.
When you dismount, just fling it over your shoulder and carry it like a messenger bag so your hands are free to carry other gear.
The Expedition Splash Bag is available in black, khaki, white, and pink and is priced to move at $34. The Waterproof Bag is also in stock. It's a basic black bag with the Unlimited print in white and red.
It's also compact and is a nice no-frills dry bag for $32. Just stuff it and go! Check out these bags and more at Unlimited PWC.