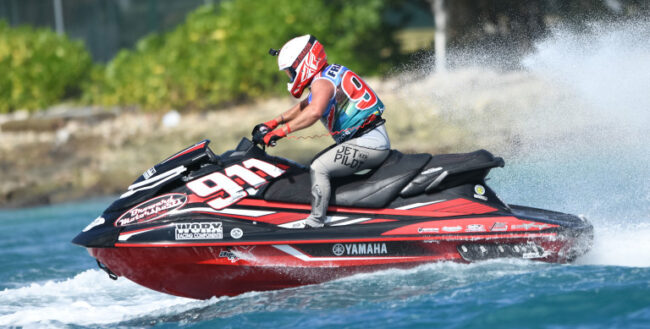 The P1 AquaX is celebrating its tenth anniversary and the international racing promoter has added to the celebration with the announcement of a race series that includes the United States, mainland Europe, and the United Kingdom. This series will run from April to October. The season finale will again be the AquaX Bahamas World Championship in November.
Daytona Beach again kicks off the season with more than one hundred Pro Enduro, Am Enduro, and Sprint riders expected to hit the surf that's on offer. This is the seventh season of the AquaX race taking place in Daytona Beach and the Hard Rock will again be the host hotel for the racers. The event will run April 18th-19th.
May 2cd, the Amateur racers will make the journey to Lake Dora in Tavares, located in Central Florida just 40 miles northwest of Orlando. May 15th-17th, the AquaX riders will participate in the Thunder on Cocoa Beach offshore racing on the Space Coast for the first time. This event should be fun!
Racers will head to Florida's Gulf Coast to race in St. Petersburg Beach from June12th-13th for the fourth time. Once again, this round will be sponsored Visit St. Pete/Clearwater with the Don CeSar hosting the riders.
The Pro series will travel to Indiana at the end of July where Michigan City will host an AquaX event for the second time on the southern shore of the lake. The dates for this event are July 31st-August 2cd.
Capping off the season in November is the P1 AquaX Bahamas World Championship at the Atlantis resort in Nassau. That event is packed cream of the crop which, consists of a huge field of professional riders from all over the world. The dates for this event are November 13th-15th. The elite class of riders will battle it out for titles in the sprint and endurance fields.
P1 AquaX is sure to be an epic season with the addition of the U.S., mainland Europe, and the U.K. from April to October. Fans are going to enjoy AquaX more than they already do!