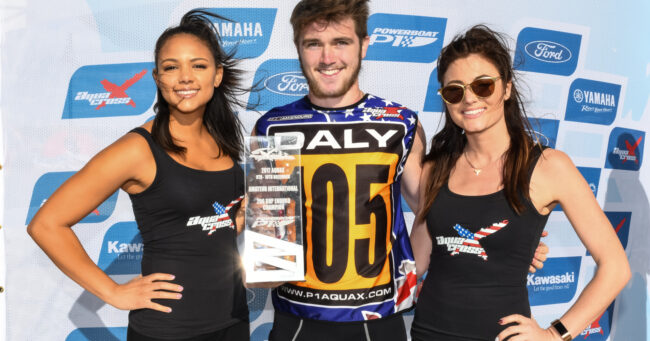 If you're a race fan 2019 is shaping up to be a wild one. In addition to major moves from industry manufacturers, we're also seeing different race teams snatch up talent left and right. The latest being a big move for Broward Motorsports and Dean's Team; the acquisition of AquaX Pro Rookie of The Year, Christian Daly. The full press release is below.
P1 AquaX wrote:
After a phenomenal first year in the Pro division it was announced this week that the Pro Enduro Rookie of the Year, Christian Daly, will ride for Fort Lauderdale's Broward Motorsports and Dean's Team in the upcoming P1 AquaX USA race season.
"We are proud to announce the addition of Christian Daly to the roster," commented Sam Nehme, owner of Broward Motorsports. "We feel Christian has done an amazing job on the track in just a few short years that he has been racing. We know that having him join our team will elevate him to the next level. It is the next generation of racers just like Christian that will showcase our sport to the world".
"I'm so stoked to join this team," said Daly. "I've admired Broward for years and can't thank them enough for this opportunity. Deans Team is all about high performance and I'm itching to ride the boats. P1AquaX is doing a great job growing the sport and I'm glad to be part of it. I've been training hard and will be ready when the first flag drops."
Daly will ride a Yamaha GP1800 with a star studded line up of riders including reigning P1 AquaX champion, and current World No 1 ranked, Eric Francis, and 34 World and National title holder, Chris MacClugage. The five rider lineup also includes Sophie Francis and Chris Saxon.
Daly's first race will be in Daytona Beach, April 14-15. 2019