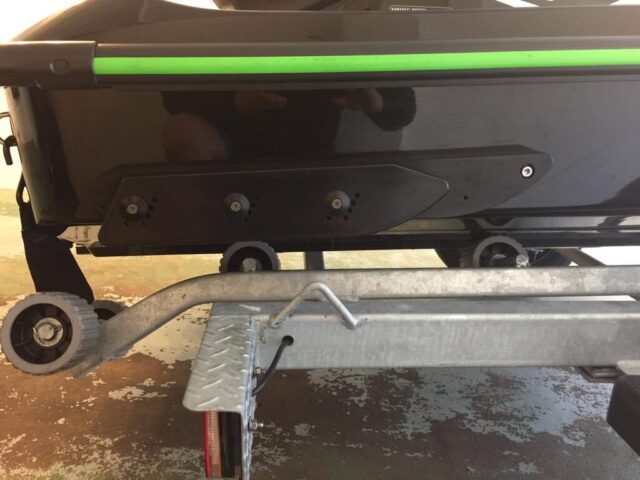 Brisbane Kawasaki is accepting pre-orders on the soon-to-be-released Kspeed Kawasaki Ultra Racing Sponsons meaning if you own ANY 2007-to-current Kawasaki Ultra, you're good to go. These sponsons are coming in hot and like other Brisbane Kawasaki products, they are crafted in-house and built with quality to offer you the best stability and handling when it comes to premium sponsons.
Made from a slick black anodized milled billet alloy, Kspeed's Ultra sponsons are fully adjustable for any conditions. They are designed for maximum control through tight corners and navigating the surf. You can even use them for towing tubes. With 48 settings and 4 modes, no matter your skill level, these are for you!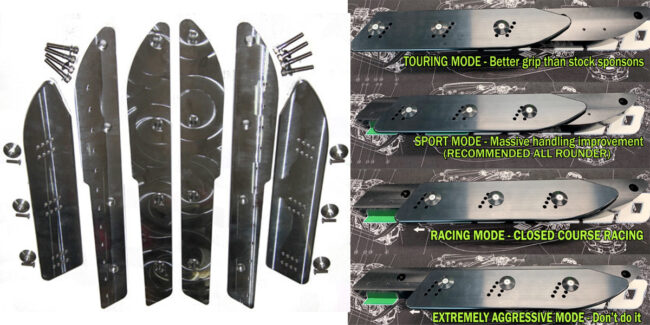 Touring mode will give you a better grip than stock sponsons. You'll feel more in control when taking going on endurance rides. Sport mode offers a major upgrade to handling and is good for all conditions. Racing mode is ideal for closed course racing. There is even an Extremely Aggressive mode! With all the various modes and settings, you can dial in on what's best for you in even the most extreme conditions.
Priced at $950 AUS (about $740 USD), you can pre-order a set of Kspeed Kawasaki Ultra Racing Sponsons from the Brisbane Kawasaki site. They are currently in production and will ship in early June of this year. Pre-orders get priority, and we suggest you get on the list, so you don't miss out!