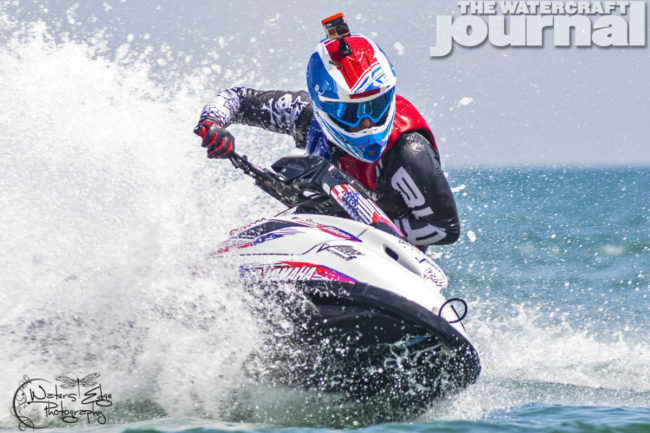 The previous success of the Racine Pro Watercross event has proven itself both economically for locals and as one of America's premier lakeshore beaches. The event is so popular that Racine Wisconsin has just signed a contract to host this Pro Watercross event for the next three years.
With clear blue water and a golden-sand beach, this Lake Michigan location is one of the most popular events on this tour and for good reason. With beautiful scenery, plentiful events and amenities, as well as the local area's great food and offerings, it's easy to see why this location is such a popular event.
For more information, you can read the Pro Watercross press release below.
Racine Wisconsin, one of the most popular race venues on the 2018 Pro Watercross National Tour, has signed a three-year contract with Pro Watercross. "We are very excited about this ongoing partnership with Real Racine, and we are looking forward to being back at North Beach race site in July," stated CIO Jennifer Handler.
One of the select lakeshore beaches in the United States to be certified a Blue Wave Clean Beach, and selected by USA Today as one of America's greatest beaches, Racine's North Beach is tucked in between Milwaukee and Chicago on the shore of Lake Michigan, and provides an optimal configuration for the second-most attended race of the tour – falling only behind Georgia's Lake Hartwell Wet & Wild weekend.
Crystal-clear, bright blue waters, a sizeable parking and dry pit area adjacent to the wide, golden-sand beach, and with Lake Michigan's unpredictable surf could give riders a flat water or surf race… On-site amenities such as nearby restrooms, a children's playground, and a concession stand with live music, makes Racine's North Beach a top race site, and a favorite destination for race families, fans and PWC enthusiasts alike.
"Racine, Wisconsin offers lots to do within the city and surrounding area, great hotels and restaurants and not to mention the beer and brats and cheese curds. Racine is a truly great destination, and the city goes above and beyond to welcome the tour and our racers. Our relationship with city officials is a key component to the success of the weekend event," Handler said. "There is a large PWC enthusiasts base in the region, and the local convention and visitor's bureau, Real Racine, does a great job of helping to promote the event."
Cari Greving, Events Manager with Real Racine, is equally as enthusiastic about the 2019 return of the Pro Watercross Tour, and is optimistic about the continued success of the partnership and the event in the upcoming three years.
"I am ecstatic that Pro Watercross and Real Racine are making it official and partnering for three years! The success of the event in 2018 really made me excited for what we can do to grow this event every year. I'm even more thrilled that Pro Watercross and it's racing teams enjoyed their time here and saw the opportunity for what's to come," Greving said soon after the contract was signed.
Greving said the 2018 Pro Watercross brought $300,000 in economic benefit to the city over the two-day event, and accounted for roughly 200 room nights at the city's hotels. Between the Pro Watercross races, and the EVP Volleyball tournament, held during the same weekend as the Pro Watercross race, there were "at least 3,000 to 3,500 people on North Beach," Greving said.
"All the feedback was outstanding. The racers and visitors really embraced Racine and ate at all our restaurants, roamed around the downtown and frequented many local bars for all the best of Wisconsin summertime," she said. "The business owners were pleased with the extra business and all the residents I spoke to really thought it was fun to see something so exciting, and fast, at the beach."
Not content to maintain the status quo, Greving said she is already working on improvements that will be implemented throughout the three-year partnership between Racine and Pro Watercross.
"In the next years, I'm hoping to expand the weekend to more of a beach festival with vendors and more spectators at the beach. Maybe even some education on jet ski racing for the public," Greving explained. "This event is the perfect fit for Racine County, because it showcases our North Beach, a truly beautiful venue, while exposing our residents to an awesome sport. It also allows Pro Watercross to come to the Midwest (the ONLY tour stop in the Midwest all year) and provides it's racers with some new, fresh water racing!"
For more information about Racine and North Beach, visit www.realracine.com, and keep up with all the Pro Watercross news at www.ProWatercross.com, facebook.com/prowatercross, instagram.com/prowatercross and twitter.com/ProWatercross.