Now that your personal watercraft (PWC) is registered, you're also going to have to register your trailer if you do not already have one (and that is, if your state requires it to be registered. Please verify with your local DMV). First of all, registering a PWC trailer is a lot simpler than registering a personal watercraft. In states like Texas, boat and PWC trailers are categorized under utility or other trailer types, which just makes life easier.
If you are buying the trailer from a dealer it is best to purchase the trailer outright and not have it wrapped up in the financing with your watercraft if you choose to finance at all. This is what I did I financed my new watercraft and purchased a single ski trailer outright. By doing it this way the loan amount for the ski is only for the ski itself there are not two titled vehicles with one loan. For me, this was the best option. However, everybody's situation is always different.
Since I purchased the trailer outright, I was given a title from the trailer manufacturer. In my case, it was Karavan trailers. Which was sold to my dealership from a trailer sales company. My title had both the manufacturer and the trailer sales company listed on it. Along with my sales paperwork showing the purchase price of the trailer.
I then took both pieces of paperwork to my local easy title service and register the trailer, applied for a title change into my name. I was also issued at that same time a license plate along with a registration sticker for the plate. A few weeks later in the mail, I received a title from the state of Texas with my information on the title.
Now if you were buying a used trailer, it is almost the same process except you were going to have the title from the previous owner and you were also going to need a bill of sale. Depending on your state you may or may not have to have these pieces of paperwork notarized. Fortunately, Texas does not require a notarized bill of sale. Again, the process is the same either go to your local county tax office or a title service company.
Now, this is the way it is done in the state of Texas specifically however, your state can be different so I would advise that you do research and call your local tax office and ask what paperwork your state requires.
Now some people will try to sell a trailer with no title. And plenty of people will purchase a trailer with no title. However, in the state of Texas, it is an extremely long process to purchase a trailer or vehicle with no title. So, I would advise only purchasing with a clean title. Unless you're willing to jump through hoops with your state.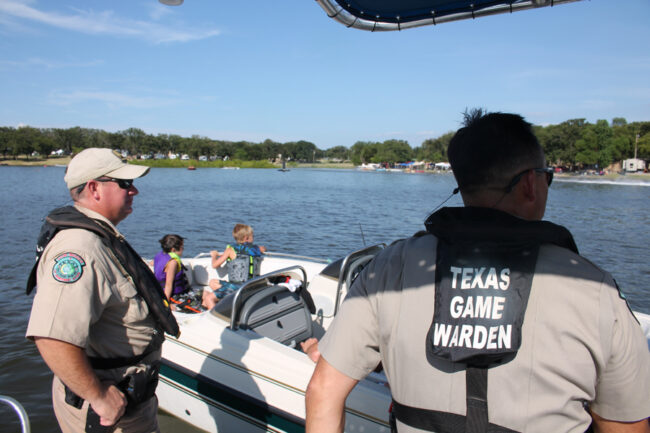 Some people also ask about having insurance on the trailer or your watercraft for that matter. If the vehicle you tow with is registered to you. Most insurance companies will ensure anything hooked to the tow vehicle. For myself, I have full coverage on my pick-up truck with Geico insurance.
Under my policy anything that is towed by my truck will be insured also as long as they are continuously hooked together, they are considered one vehicle. Which covers me from theft, accidents, and so on. I would advise you to call your insurance company and ask if this is the same for your policy type or add to your policy if you so desire.