Virtually all combustion engines create positive crankcase pressure and crankcase vapors when running. These are primarily composed of oil vapor caused by the high speed movement of engine internals in a hot, oil rich environment, but also can contain other gases such as fuel vapor which is forced past piston rings in a condition known as blow-by.
If positive crankcase pressure is not relieved it can cause myriad problems, including damaged gaskets and loss of power. However, a simple crankcase vent to relieve that pressure does not effectively deal with the vapors present in a pressurized crankcase. Like many other engine manufacturers, Yamaha's solution to this problem on the 1.8 litre range of WaveRunners is to direct the crankcase ventilation gases into the engine intake tract. This recycles the oil and other vapors through the combustion process.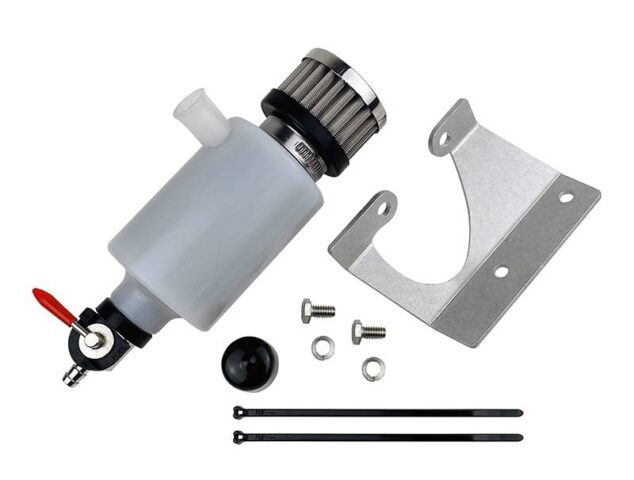 The problem with this approach is that the crankcase vapors can coat the intake tract with a film of oil, an effect that only worsens with time. RIVA Racing has now released a Catch Can / Engine Breather Kit for all 2012 and later 1.8 litre SO, SHO and SVHO WaveRunner engines to eliminate this oil contamination of the intake tract. The kit is available for order now, and ships from late January.
According to RIVA, the new kit increases horsepower and improves intercooler thermal efficiency by re routing crankcase gases to a translucent catch can, where the oil vapors condense. The catch can controls oil movement with 'anti slosh' tank foam and is topped with a breather filter. Waste oil is drained whenever necessary via a simple petcock valve, and the kit includes all necessary mounting hardware and fitting instructions.