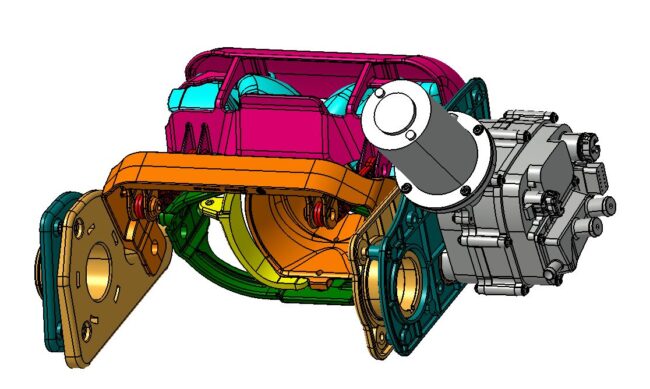 Sea-Doo has a lot to be excited about lately and one of their celebrations this year is the tenth anniversary of Intelligent Brake & Reverse (iBR). That's right, it's been ten years since the release of their original version iBR system.
This system was and to this day is still so celebrated that it was awarded innovation in boating safety award from the United States Coast Guard back in 2009 when it was debuted. Those of you familiar with iBR know that it makes for effortless control and maneuvering of your Sea-Doo and gives a more enjoyable ride.
To read more about this moment in Sea-Doo history and to see even more about the latest 3.0 version of the iBR system, we have placed the full press release below. As always, be sure to check out Sea-Doo.com for more scoop on the latest watercraft.
Sea-Doo Enjoys A Decade Of More Control As Intelligent Brake & Reverse (iBR) Turns Ten
It's hard to believe Sea-Doo introduced the first, and to this day, only on-water braking system for a PWC over ten years ago with the introduction of the Intelligent Brake & Reverse (iBR) system. It was 2009 when the United States Coast Guard (USCG) awarded Sea-Doo with their innovations in boating safety recognition at the Miami Boat Show. Now Sea-Doo watercraft are equipped* with the third generation of iBR.
The Sea-Doo iBR system provides riders with greater control making docking and loading easier. The Sea-Doo with iBR starts in neutral, shifts to forward, to reverse, and back to neutral with out ever having to take your hands off of the handlebars and eyes off of the environment. The braking system stops the watercraft in a shorter distance than any other system, a full 100 feet sooner than a watercraft with out the system at 50 mph.* Now Sea-Doo offers iBR 3.0 that stops quicker, flatter, and provides greater control in tight quarter situation. We enjoy a decade of making the Sea-Doo life easier, more fun, and safer. A look at the original video. https://youtu.be/JDGaQ-dT1yA