In case you missed our announcement for 2020 Watercraft of the Year, then perhaps you saw in the latest Sea-Doo news letter that Sea-Doo has proudly accepted this award for its 2020 GTI SE 170.
We couldn't think of any other watercraft more deserving and other industry members are praising the GTI SE 170 as well.  It even won the prestigious Good Design Award from Good Design USA thanks to its innovative and creative design.
In case you missed the Sea-Doo newsletter as well, here's what Sea-Doo had to say about their Watercraft of the Year Award.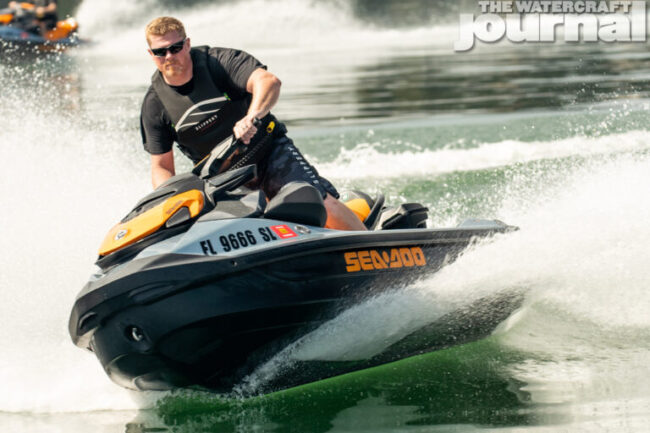 The Watercraft Journal recently named the Sea-Doo GTI SE the year's best PWC noting, "the Sea-Doo GTI SE 170 is without a doubt the single most worthy recipient of Watercraft of the Year we've had."
The editors score each new PWC using their IDEA formula comprised of the categories; innovation, design, overall execution, and lasting affect on the industry.  The editors conduct extensive on-water testing over the course of a full year on all new models and at the end of the year they exclaimed, "Awarding the 2020 Sea-Doo GTI SE 170 …was unequivocally one of the easiest decisions we've made in years."
Noted Sea-Doo GTI SE highlights included the ability to please so many riders on so many levels with the ultra-stable and predictable hull, Ergolock seating, and onboard experience with the high-quality sound system and LinQ accessory attachment system.