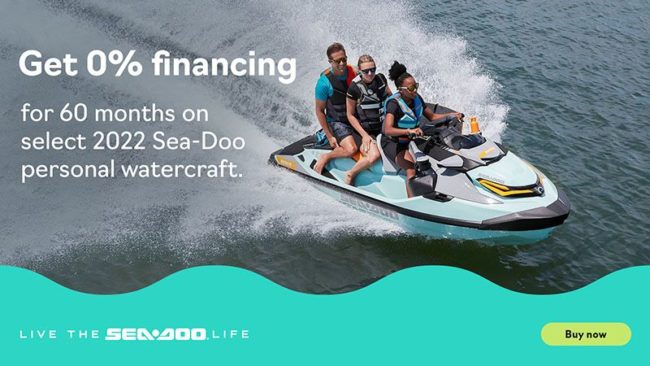 BRP is breaking free of manufacturing challenges due pandemic times and ongoing supply chain issues. The company had to innovate and make drastic changes in production strategies to get Sea-Doo's delivered and reach normal inventory levels.
As a result, nearly all 2022 personal watercraft have been delivered and beginning this month, 2023 pre-ordered models will ship to dealers. The Switch Pontoon Boats are also being delivered. With this news comes a new incentive for you to begin the Sea-Doo Life or use it as a good time to purchase a new Sea-Doo. Sea-Doo is offering financing as low as 0% for 60 months on all 2022 Sea-Doo PWC and 2-year coverage on select 2022 Sea-Doo Switch models.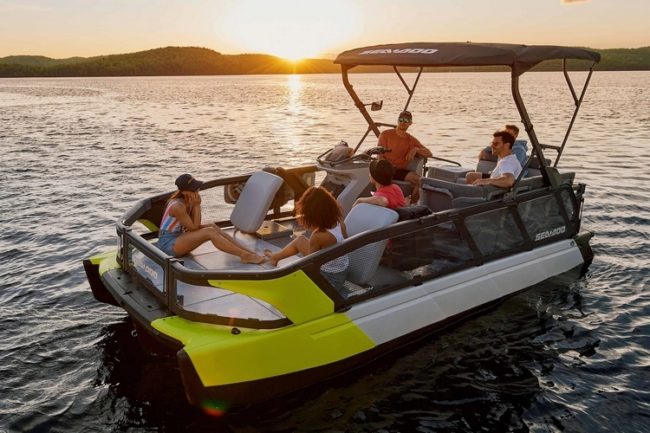 The offer is only good in the USA and will run until January 4th, 2023. No payment for 6 months is also being offered with financing as low as 1.99% for 60 months for PWC only. We haven't seen incentives like this in several years. It is definitely a good time to purchase a new2022 Sea-Doo and have it ready and available to ride by next spring.
Nine Switch models are available for purchase, and you can get in one of these for as low as $23,999. You can get a Spark starting at $5,699, a great little watercraft for getting out and having a good time on something that won't break the bank. Head over to the Sea-Doo site and get your quote and place your order!