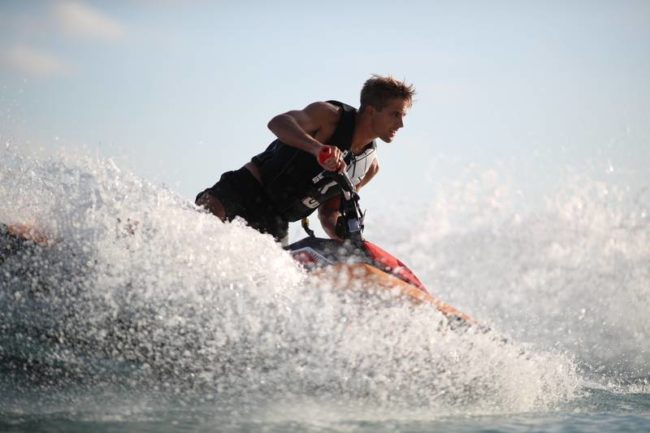 Boy, if there was chatter about a soon-to-be-coming Sea-Doo it was the long-rumored "Spark X" (or "R," whichever). Fans of the Rec-Lite runabout were all aflutter with the idea of a performance-tuned, race-bred Spark, so much so that folks went to speculating that a turbocharged version was nigh because "there's a turbo ACE engine in the Ski-Doos, man. They've already got it! It's happening." Well, it didn't happen, man. But that's not to say that Sea-Doo wasn't listening. [Hint: They're always listening. -Ed.]
With that being said, Sea-Doo smartly put their huge Accessories division to work and placed them in close contact with RIVA Racing, who has since worked to expand the parts and accessories catalog to include a few non-warranty-voiding performance parts that'll quickly hop up your Spark while keeping you kosher with your dealership. And what are they? First is RIVA's aggressive Top Loader Intake Grate providing better traction and out-of-the-hole acceleration. Next comes the Pump Seal Kit, which rightly reduces cavitation and prop spin.
The penultimate item are RIVA's Pro-Series Sponsons that are direct replacements to the factory sponsons, yet whose blades feature four levels of adjustment to tune your Spark's handling prowess. And finally, Sea-Doo will offer a 140mm Stainless Steel Wear Ring also from RIVA Racing. This of course, replaces the plastic (consumable) wear ring, and too reduces cavitation and improves pump efficiency.
Once again, these items are uniquely selected to improve performance while retaining your Sea-Doo Spark's factory warranty. Details pertaining to installation and the like should be addressed to your respective dealership.