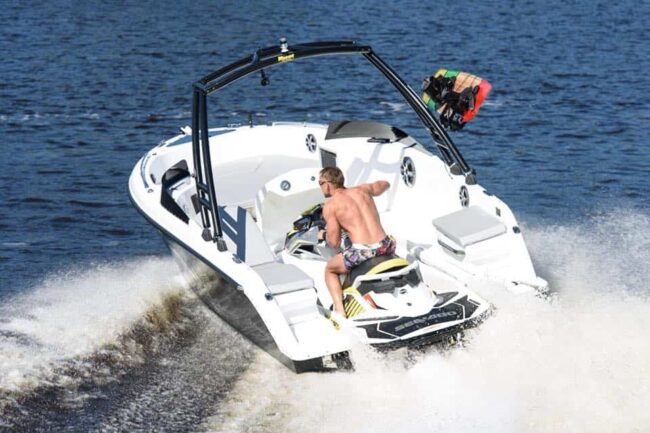 In today's world, we are constantly using the internet. Whether it be to check up on social media or online shopping, it is the way we live our lives. When shopping online, the best and least frustrating way to view the products and conduct a purchase is through an easy-to-use website. It can be extremely frustrating when a website is difficult to use or confusing. However, Sealver Waveboats is different, they have just launched their new online website.
For those of you that do not know, Sealver Waveboats takes your own water experience to a whole new level. With 11 different models offered they have something for everyone. Their WB, RIB and Z Line HEVO models act as an attachment to any major PWC offered on the market. They latch into the model and turn your two or three-seater PWC into a boat powered by your PWC.
You now have the chance to turn your day out on to the water to a day out on the water with friends and family. Their newly designed website allows you to look all of their models and see which model fits best with your style. Sealver also offers 3 HYBRIS models that are equipped with an outboard motor if that suits your needs better.
Whether you are in the market for making this summer the best one yet or curious about Sealver Waveboats, their new website has all the information you need. Check them out today!