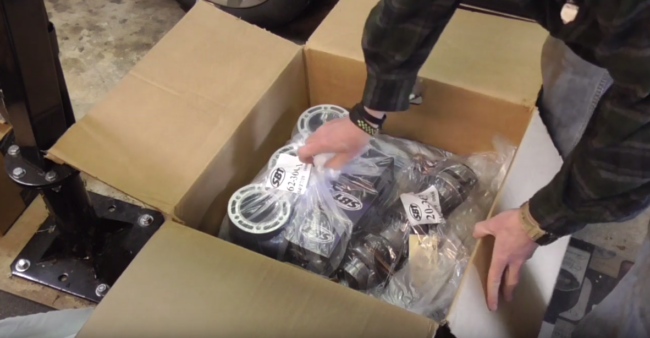 Back in early March, we at The Watercraft Journal let you know about a very special contest that SBT, Inc. was hosting wherein customers were encouraged to video themselves unboxing their most recent purchases of SBT, Inc. products and submit them for a chance to win some pretty hefty-sized gift certificates.
Well, it didn't take long for one customer, Bruce Perry, to do exactly that, as he unboxed a cylinder and crank core. Bruce jokes that he felt like he was getting away with something sneaky by being awarded the winner for April's contest, but really it was that easy. He simply hit "record" on his phone and talked over himself opening up a box of fresh engine parts!
SBT, Inc. wrote in a Facebook post:
Congratulations to our latest winner Bruce Perry, the recipient of a $500.00 Gift Certificate. This video shows just how easy it is to shoot, enter and win. Check back soon to see who is the next lucky SBT Unboxing Video Contest winner!
With the success of April's contest, SBT is looking to continue their Unboxing Video Contest, so again, zip over to HERE to read the rules to know how to enter. It's pretty easy and could score you some serious returns! Enjoy Bruce's video below: