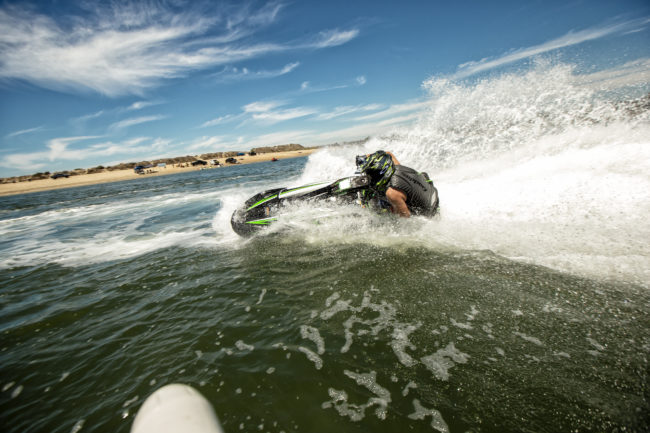 Racing ain't cheap, and it really pays to have a few sponsors to help levee the costs of being a properly equipped personal watercraft racers. If you're looking at stepping up your portfolio? Wanting to break into the world of the sponsored and fabulous? Then now is your opportunity to become a supported athlete by Slippery Wetsuits! Beginning September 1st and running through November 30th, Slippery will be accepting resumes for rider support. Make sure to check out what you need to apply below.
Here's the original announcement made by Slippery Wetsuits:
For the 2019 racing season, Slippery Wetsuits' athlete support program is proud to continue our decades-long tradition of supporting athletes across all levels of the sport. We are now accepting resumes from dedicated watercraft riders to represent the Slippery brand proudly and to be true ambassadors for racing and/or freestyle disciplines.
Space is limited and not every rider will qualify for support. Make sure that your resume is up to date, include recent photos/videos and apply now for the Slippery Wetsuits support program. To get started, simply email your resume and supporting media to info@slipperywetsuits.com. We will respond within 48 hours during normal business weekdays. This program is only open to athletes residing in the continental United States.
About Slippery Wetsuits
Launched in San Diego, CA back in the heyday of watercraft racing and the explosion of the freestyle scene; Slippery has always focused on dedicated, purpose-built products for athletes with an aversion to staying dry. For 2019, Slippery is proud to celebrate our 30th anniversary and looking forward to another 30 years of evolution for the jet-driven masses.