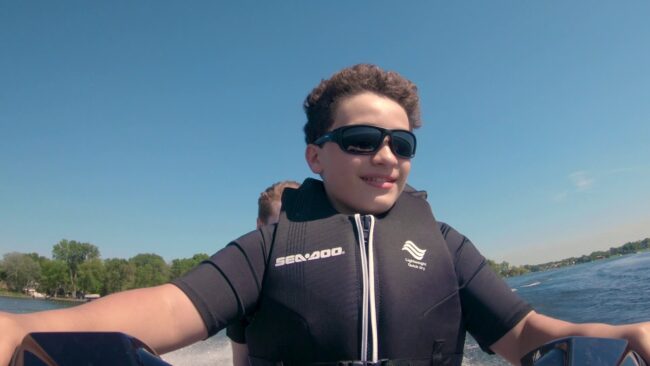 The Make a Wish Foundation is an organization that grants children with illnesses their wishes. Whether it be a young boy wanting to meet his favorite NFL Football player or a young girl wanting to meet her favorite singer, the Make a Wish Foundation makes sure that these children are given the opportunity to have one of their dreams come true. The Foundation has 60 chapter around the United States where each chapter helps make the children's dreams come true.
Adam is a young boy from Minnesota and his wish was to go out and ride on a Sea-Doo watercraft for a day. Make a Wish Minnesota reached out to Sea-Doo and Sea-Doo Ambassador Anthony Radetic and asked if this would be something they are interested in. They both responded with the same answer saying that fulfilling a wish like Adams is all part of living the Sea-Doo lifestyle. So, Radetic had two Sea-Doo Spark Trixx delivered to a local lake where Adam was able to go out on the lake and just have fun. It was a time where Adam was able to forget about anything medical and just enjoy his time on the water with some of his friends.
Many times we often get caught up in our personal lives and take stuff for granted. Whether it be we are wanting a brand new watercraft or we start complaining about how slow our watercrafts are, it is all pointless. Watching this video about Adam was refreshing as it showed a young boy being able to go out and be a normal kid. To enjoy a great day at the lake and take part in the Sea-Doo lifestyle.