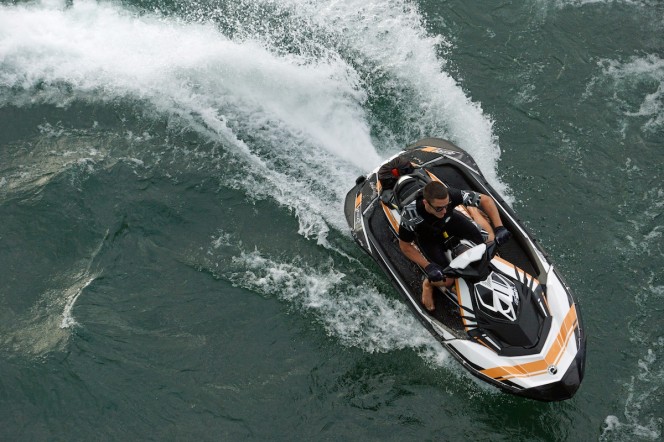 One central point to the appeal of the 2014 Sea-Doo Spark is its ability for customization. Be it in selecting colors, seating, powertrain or from a catalog of accessories, the Spark allows owner to truly make their Spark their own.
A huge portion of the Spark's offerings is the addition of literally 60 different custom vinyl wrap and color combinations. Dubbed a Sea-Doo Attitude Graphic Kit, owners can personalize their Sea-Doo. Now, vinyl wraps are nothing new to the PWC community and we at The Watercraft Journal actually strongly encourage the use of vinyl wraps instead of paint, as vinyl wraps helps to protect your ski's finish and better retain its resale value when its time for you to "trade up."
But installing a vinyl wrap on a Spark is a slightly different chore, as most vinyl wraps won't properly adhere to the Spark's PolyTec body. Rather, SCS Unlimited designed these wraps exclusive to the Spark.
With 11 different graphic kits available in three levels of customization – light, medium or fully wrapped – each digital print design is UV resistant and designed to bond to the Spark's "low energy surfaces." Check it out: