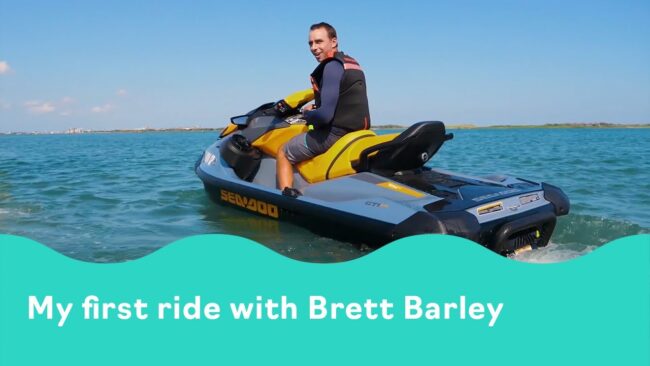 Brett Barley loves to surf, and he has carved out an awesome life for himself and his family as a professional surfer. He lives in the Outer Banks of North Carolina, which picks up some of the heaviest swells on the east coast. A whole new world opened for him when he scored his first Sea-Doo in 2020. He got a Sea-Doo GTI SE and has enjoyed every moment on it in the waters of Cape Hatteras, North Carolina.
One of the first things he did when he got the ski was give Ben Gravy a call. Gravy is another well-known surfer on the east coast and he's a lot of fun. He has surfed all 50 states! The two of them decided to catch the waves coming off one of the ferries. Conditions were perfect and their timing couldn't have better. They got out there right on time and caught tons of perfect peeling waves. The guys had a blast.
After their great day, Barley recommends taking the time to learn how your jet ski operates before launching. They got lucky and everything worked out. He said things could have gone better had he known how to operate the Variable Trim System and how to properly maneuver in reverse using the Sea-Doo Intelligent Brake and Reverse technology. Watch the guys score perfect little peeling waves in Brett's first ride video.