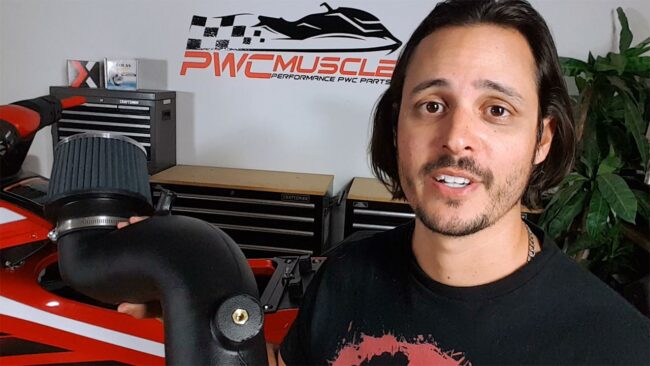 There is nothing better than rolling up to a dealership and leaving with a brand-new Yamaha Wave Runner GP1800. The model "GP" has seen a few different forms in the past couple decades but with the new GP1800 design, it truly seems to be the best version yet.
While the Yamaha GP1800 comes with a powerful 1.8L Supercharged SVHO engine, after a while you may want to ride with a little more power. There are many ways to increase your power, choosing to replace your stock impeller with a performance Solas is a great way to customize where you want that power. Whether it be in low end torque or a higher top speed. PWC Muscle recently made a video where he removes the jet pump and installed a performance Solas Impeller.
PWC Muscle does a great job explaining how to remove the pump so that you can take the impeller and drive shaft out of the PWC. This process is fairly simple and only requires a 10mm, 12mm, and 14mm socket, a set of allen wrenches, a pry bar, a 1 1/16th wrench and some marine grease. While many of you may have these tools in your garage, marine grease can either be found online or at your local automotive store.
Solas has established themselves as one of the premier impellers on the market. Many of the top riders and racers in the world use Solas as they are made with high strength stainless steel and a tight seal to eliminate corrosion and cavitation. Check out their website today for all of their models and other parts!