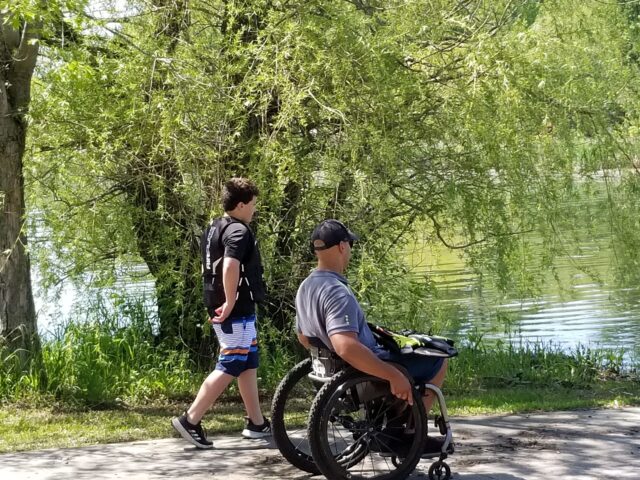 When Sea-Doo had an opportunity to brighten up a young boy's life and give him an awesome Sea-Doo experience, they did not hesitate. Sea-Doo and Make-A-Wish Foundation partnered to give Adam the ride of a lifetime aboard the Spark Trixx.
Sea-Doo Ambassador and paraplegic athlete Anthony Radetic had the honor to give Adam his Sea-Doo experience and judging by the video, we know Adam had a blast. To see more about Adam's experience, take a look at the Sea-Doo press release and video below.
The Make-a-Wish foundation helps make dreams of children with illnesses come true. So, when a young boy named Adam wished to spend the day on a Sea-Doo, we made it happen!
Sea-Doo Ambassador, and paraplegic athlete Anthony Radetic was honored to help bring this wish to life. Radetic brought two Sea-Doo Spark Trixx to Forest Lake, Minnesota for Adam to have some fun on the water and experience the Sea-Doo Life.
With a smile on his face the entire time, Adam rode around the lake and even performed a few tricks with the help of Anthony. Both Adam and Anthony shared mutual feelings of being empowered, normal and happy while riding their Sea-Doo! Go Adam!!