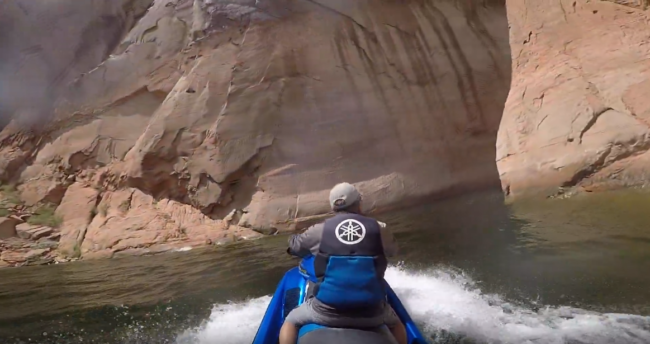 Many people know that there are opportunities for recreation or organized rides through the Lake Powell and surrounding canyon areas in southern Utah and into Arizona. One such example is the WCWCC annual ride.
For those who have never ventured here or aren't sure what the ride will be like, there are some YouTube channels which are posting POV videos of the types of experiences you can have when riding through some of these canyons.
One of these channels posted many recent videos on their channel. As seen, you can get a variety of riding conditions from narrow and twisty canyons to open river and lake conditions.
The exposure gives a good view point of what can be expected and just how narrow or shallow some areas can get for the inexperienced destination-seeker. Some warning though, a few of these videos have some explicit language seemingly when the riders encounter a few unknowns.
This ride location is a prime example of one of the nation's most unique areas and the views alone are staggering. Add in the demanding conditions with narrow walls and crevices, and you have ride experience like no other.