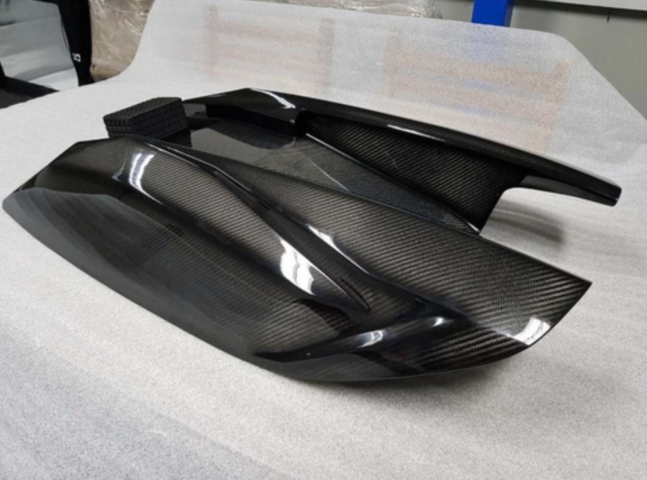 Love them or hate them, the Kawasaki SX-R 1500 stand up JetSki is here to stay. JetSkis were first introduced over 40 years ago, and since then, Kawasaki has been looking to make sure that they are not dethroned. The SX-R 1500 has a much bigger hull and motor, compared to the earlier SX-R 800 model.
Given the additional weight, we knew it was not going to be too long before someone started making lighter parts. Jetskiworld.com just revealed these new carbon fiber hoods made by VK Composites. These hoods are just as strong as the factory hoods but they are however lighter.
The total weight of the carbon fiber hood, hood seal, hood lock and pad is only 9.9lbs. With a lighter hood, you have the ability to travel at much faster speeds whether it be in a race or cruising around. Exact speeds gains will be posted at a later date.
While this hood is lighter, it also makes the appearance of you JetSki much more aggressive. If you are heading down to the IJSBA World Finals in Lake Havasu be sure to stop by the Rickter RRP booth and check out this hood.