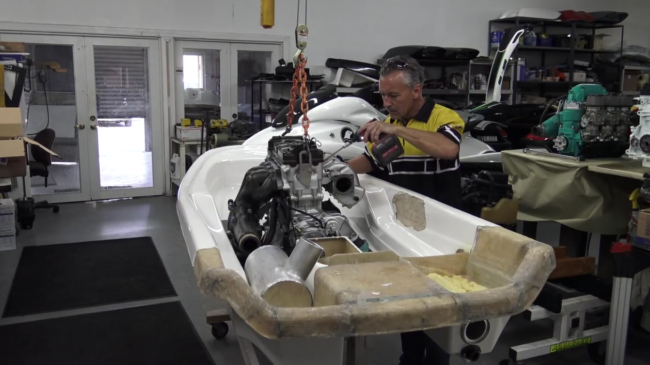 Remember when there was like half a dozen "reality TV" shows on custom motorcycle shops? How about all of the shows on classic cars and hot rod shops? Yup, there's a lot of 'em out there. But how about custom performance watercraft shops? Yup, there's pretty much nothing out there. That is until recently. The pilot episode of "Makin Waves" – where Wamilton Teixeira and his South Florida shop, Wamilton's Customs, is the subject of a half-hour "reality TV" show.
Now viewable on Amazon Prime, the "Award Winning Reality TV Series" is about "Wamilton and his employees avoid disaster, or narrowly make the quickly approaching customer deadlines as his determination for the ultimate in watercraft drives him further toward perfection, testing performance and redesigning dimensions of a prototype in his quest to produce the ultimate of his very own custom creations, the Wammerjet."
This first episode of Makin Waves (ie. "pilot") focuses on introducing Wammer, the day-to-day trappings of owning a watercraft shop, his crew, friends and family, and the comings-and-goings of his high profile clientele. Additionally, Makin Waves gets us a great look at Wammer's work in action while at the Pro Watercross World Championships in Naples, Florida, where Broward Motorsports' own Sam Nehme claimed a championship title aboard Wammer's new Sport GP design.
You can watch the trailer for Makin Waves', below, and check out the debut episode here, on Amazon Prime Video, and add the season to your watchlist to get notified when more episodes appear. Enjoy!
Wamilton's Makin Waves | TV Series Trailer