"Say, 'Thank you'," is a phrase I'm constantly belaboring to my 3-year-old. She's a lovely little girl who's inherited her mother's shyness and father's stubbornness, meaning that as strangers pay her compliments or offer her treats, she'll obstinately refuse to show gratitude for the kindness given. It's not only an embarrassment to her parents, but a difficult lesson to teach. The of topic of gratitude is a particularly sensitive one for me as I too, was much like my own daughter in my early years – although nowhere near as cute. The expression of thanks is both an acknowledgement of charity rendered, but also help or assistance provided. The course of my career – and personal life, for that matter – is one of help and guidance from family, friends and complete strangers.
In truth, this magazine itself owes its name to one friend, Marc Samuelwics, while the initial push to create it goes to several key members of our industry – particularly Jerry Gaddis and Tim McKercher. Over the years, several prominent members of the personal watercraft industry have provided editorial content, event coverage, inside information pertaining to new product or other significant industry news, article ideas, and even built relationships to provide The Watercraft Journal with new and return advertising. Speaking of which, our advertisers – particularly those who have remained constant and true throughout our four-year duration (namely Jet Renu, Yamaha Motor Corp., RIVA Racing, Hydro-Turf, Sea-Doo, Jet Ski Shop and SBT, Inc.) have both blessed our company with their financial support and received returns from our loyal readership for whom we are immensely grateful.
It is because of this value on gratitude that I've been so vexed lately – specifically, as it pertains to the persons within our industry looking to cultivate their hobby into a career, and flourish their part-time career into something grander. Albeit irregular, we occasionally publish the full-length feature article on a shop, builder or company who isn't an advertiser. This of course, can serve as a great boon to their budding sales and can be leveraged to build their brand when shared socially. Typically, content of this type is reserved for our supporting advertisers as they pay to receive a steady stream of editorial content highlighting their products and/or services. So when we publish such a feature for a non-advertiser, it is at our cost and expressly for their benefit, as we present their brand before our 350,000 annual readers whom might not have ever heard of them previously.
Such an instance recently occurred and the resulting story was very well received. My contributor produced some of his best work, and our readership greedily ate it up. Yet, all of this effort and expense to publish such a quality product resulted in the utmost in ingratitude, the shop owner choosing to berate my contributor about some minute inconveniences incurred by the two-man company to assist in providing some additional photography, rather than thanking us for the magnanimous work done on their behalf and at no cost (save for a little bit of time spent). I relayed the sentiment that I would happily take the article down rather than give the ingrate further exposure, but chose rather to exemplify his actions here.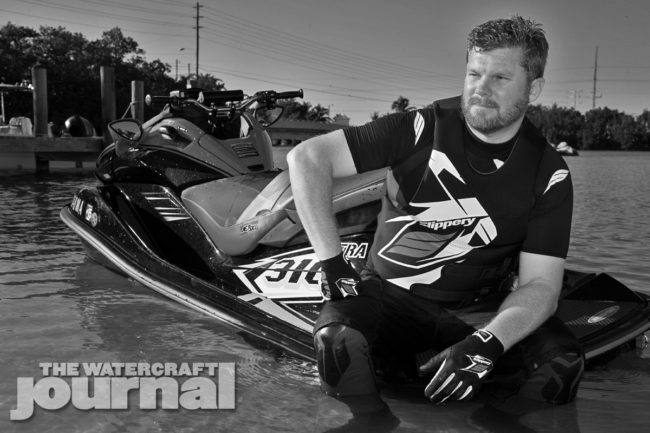 Readers have bemoaned our perceived over-indulgence in one topic while supposedly ignoring another, or vociferously complained about some such nonsense while ignoring the fact that this publication comes to them entirely at no cost or inconvenience to themselves. Former advertisers have growled that their degree of editorial support was lacking despite refusing to pay for a program wherein such expected returns are contractually obliged. Others expect sudden cloudbursts of product sales to come raining down despite refusing to share (or even "Like") the content we delivered on their behalf, despite third-party content being one of the biggest socially-accepted forms of SM posts. Companies look to press as much free publicity from us without understanding or accepting the costs accrued on our end. But then again, we are not alone.
Retailers constantly struggle with customers threatening to never return if not given a better deal than what is offered. Racers participate in local and national events at great cost to themselves with hopes that potential sponsors will value their loyalty and reward them for their reliability and performance. Transversely, sponsors are regularly abandoned on a whim when a racer is offered as little as a free pair of gloves. Returning customers walk up to the same parts department counters they've frequented for decades to find the usual clerk has been replaced, and with them all report erased. Somehow, someway, people have become accustomed to the idea that they deserve more than what they are getting. That their mere presence earns them some imagined special treatment. That, by the sheer task of being present warrants them more than the person next to them.
Perhaps this is the fallacy of celebrity, or the lure of social media. Our parents and better yet, their parents understood that all things worthwhile in life are earned. They are pulled from the earth with bare hands. They are chiseled from rock and stone. They are doggedly worked, hardened, brazed and polished by calloused hands and sweat-soaked brows. Time and energy are greater commodities than gold and silver, and to recognize this fact is to discover wisdom. Be aware of the time, labor and effort that others have given of themselves to boost you up. Recognize the sacrifices that others – some of whom you might never know or meet – have made so that you could live better, more comfortably or in security. Once you realize all that your fellow men have done for you, you will be far more willing to return in like. Why? Because gratitude conceives charity.
Go Get Wet,
Kevin