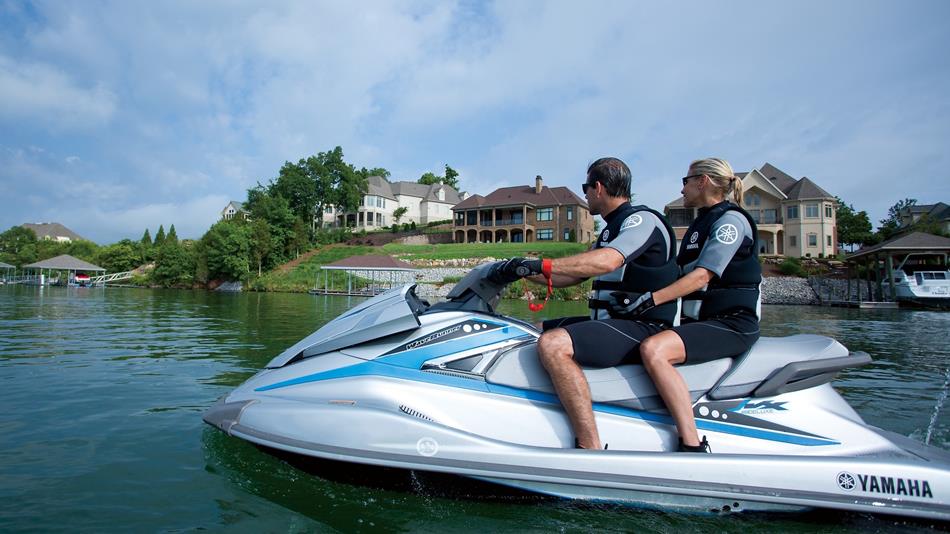 Oh modern technology! Where would we be without you? (Probably talking to people in person or actually on the phone, and the US Postal Service wouldn't be the dilapidated dinosaur it is today.) With most of us living with heavy duty information processors linked via high speed WiFi in our front pockets, the world's information has never been so readily accessible.
Understanding how small the world has gotten these days, Yamaha WaveRunners has made learning everything there is to know about their industry-leading personal watercraft and jet boats all that more easy. Now through your smartphone or tablet, you can download Yamaha's newly launched 2015 mobile apps for iOS and Android platforms.
The new mobile apps allow you to browse hundreds of images of all 2015 products in all color combinations, view all of the countless product features, new innovations and technologies, compare the new Yamaha models to competing brands, watch Yamaha's high-quality videos, share any number of these items with your friends and family through your preferred social media application, follow Yamaha on Twitter and Facebook, and stay on top of the latest sales promotional offers.
Feel free to download the apps for free by simply clicking any of the links below, with versions specific for each product line, and optimized for all of your devices:
iOS
Yamaha WaveRunners for iPhone
Yamaha Boats for iPhone
Yamaha WaveRunners for iPad
Yamaha Boats for iPad
Android
Yamaha WaveRunners for Droid phone
Yamaha Boats for Droid phone
Yamaha WaveRunners for Droid Tablet
Yamaha Boats for Droid Tablet