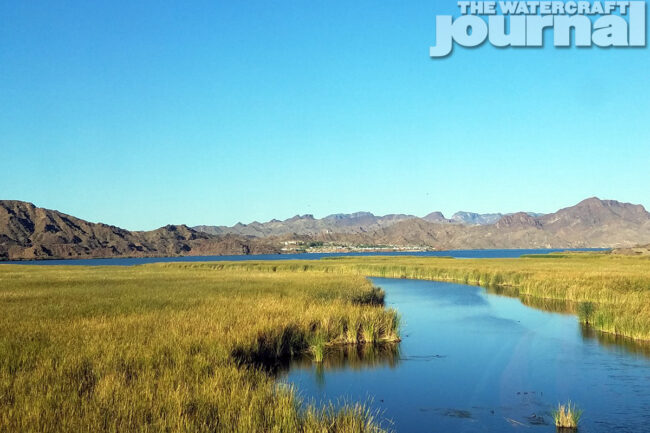 Lake Ouachita
Visit Lake Ouachita outside of Hot Springs, Arkansas to enjoy 40,000 acres of unique islands and shoreline winding through the Arkansas countryside. At around 36 miles long and offering over 90 camping spots, camping is even allowed on the islands, this is a wonderful lake to visit for the outdoors-focused individual or family.
What sets this lake apart and why it is considered a "Bucket List PWC Lake" is the unique islands scattered all over the lake. As mentioned above, the adventurous types will revel in the fact there are over 200 islands to explore and camp. You could spend days exploring the lake and islands from your PWC and still not visit them all.
Not interested in camping? Hot Springs is close enough to offer resorts, fine dining, and many other natural attractions outside of a day on the lake. Comfortable water temperatures range from the 70s starting in May up to summer peak of high 80s to possibly 90 in places in July & August, then returning to the low 70s by October.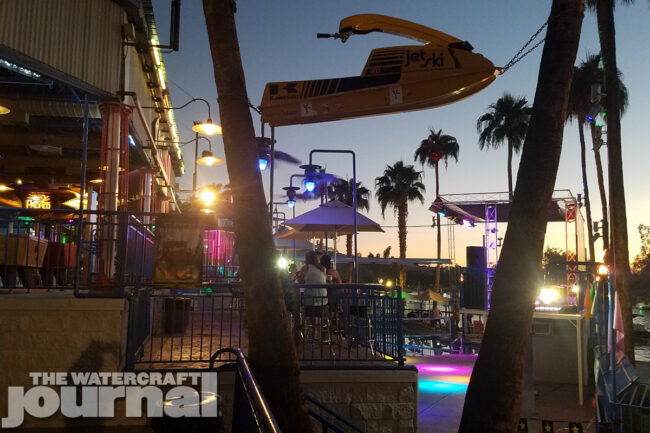 Lake Havasu
The quintessential watercraft lake in the United States of America, Lake Havasu is nestled on the border of Arizona and California in Lake Havasu City, Arizona. Did you know the real London Bridge crosses Lake Havasu? The famous bridge was purchased and dismantled in London in 1968, sent over the Atlantic Ocean, and reassembled to completion in late 1971 in Lake Havasu City. Who would have thought a seemingly immovable piece of European history would become such an integral part of a small desert town in America.
Lake Havasu is a must-visit for the jet ski enthusiast and should land solidly within a PWC owner's bucket list. Not only is it the seed and heart of the PWC racing community in America, it boasts great food, nightlife, and scenery on and off the water. Water powersports can be shunned on some lakes, but not Havasu! It is the yearly host of the IJSBA World Finals of jet ski racing where racers and freestylers from all over the world meet for competition and camaraderie. Local waterfront nightclub and bar, Kokomo, even boasts a vintage Kawasaki jet ski hanging in the entrance.
Cool off in the hot desert heat with water temperatures usually ranging from 70-85 degrees Fahrenheit April through September. Enjoy beautiful, lush hillsides lining the lake as well as typical desert sand views. Cruise over to Body Beach on a weekend during summer to watch the locals ride, carve, and flip on their skis with friends and family. For a nice desert getaway without leaving your beloved watercraft behind, be sure to check out Lake Havasu in Lake Havasu City, Arizona!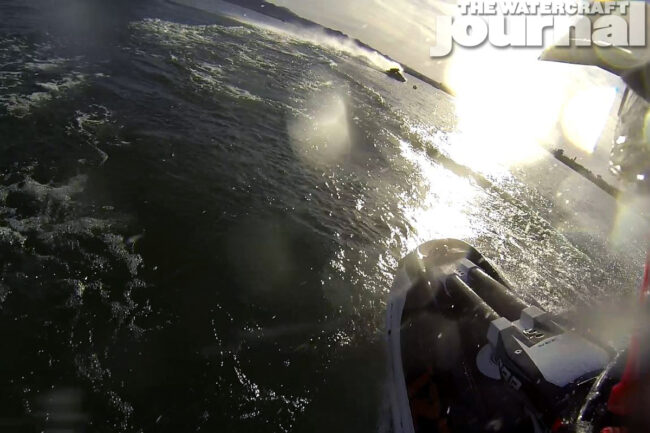 Lake Superior
Lake Superior is the largest of the Great Lakes and an epic PWC destination because of the sheer enormity this body of water offers. Nothing like over 31,000 square miles of surface to bond with your PWC. As the northernmost lake on this list be prepared to suit-up for cold-weather riding, because water temperatures in the summer barely reach 50 degrees Fahrenheit. Brrrr!
However, as a bucket list destination, Lake Superior has a lot to offer for both stand up and sit down riders. At calm times riders can travel thousands of miles and see shoreline few people have laid eyes or walked on. Careful on the rough days though because this Great Lake can produce ocean-height surf without the salt! Airtime anyone?
With Canada to the North, Minnesota, Wisconsin, and Michigan bordering on the US side local tourism options around Lake Superior are limitless. Enjoy PWC fishing? Relish in some 'superior' variety of trout and salmon options, plus walleye and whitefish.
Lake Tahoe
This do-all lake winds up on The Watercraft Journal's bucket list because of the incredible sights and vacation options it offers. From beautiful beaches to ski resorts, Lake Tahoe is a one-stop-shop! The personal watercraft rider is welcomed to this gorgeous alpine lake by sandy beaches, crisp blue water, and beautiful mountains towering in the distance. Lake amenities set the stage for both the wilderness adventurer or those who seek 5-star creature comforts.
Lake Tahoe is located on the California and Nevada border and tends to be on the cooler side with water temperatures ranging from 50 – 75 degrees in the spring and summer months. A good wetsuit or dry suit will solve all of your cold-temperature worries and allow you to sample the outdoors with camping, fishing, and exploring wild coastline.
As with many of the lakes on this list, Tahoe boasts some of the great tourist attractions off the water. Having trouble picking the right destination for a family vacation? It can be a great compromise where you can bring your ski, or sample skis from a number of Lake Tahoe ski rental locations, while non-riding family enjoys premium shopping and dining. That's a win-win in everyone's book!
Lake Powell
Lake Powell is a powerhouse watersports destination lake where exquisite rock formations and over 180 miles of snaking waterways entice the adventurous PWC rider. Known for a great family-getaway lake, Powell offers water access to some of the most stunning desert views in America with refreshing water temperatures ranging from mid 60 degrees Fahrenheit in May to a peak of around 80 in August.
On the border of Utah and Arizona Powell's bluish green water is brilliantly contrasted against desert rock landscape for truly jaw-dropping beauty. Where other lakes boast mountains, blue water, and desert landscapes to feast your eyes on, none pull off the disparity of color so well. You could explore this lake's shore, island, and waterways for days and not grow bored.
Another unique aspect of visiting Lake Powell as a PWC enthusiast is the many houseboat options available to stay on the water the entire trip. No need to leave the lake and drive to the local town for the night – a watercraft rider's dream! But never fear – if you or the family are looking for resort-style stays there are a few available options right on the lake with food and other amenities.