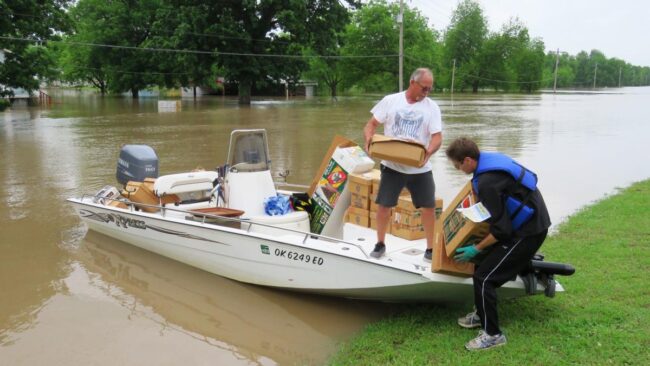 The ongoing flooding in Tulsa, Oklahoma has called for desperate measures to save farms, livestock, homes, and everything in between.
The Walker family is one of those families taking desperate measures. They live in North Tulsa and have been at home moving some of their belongings to higher ground and taking other items away by boat. Making matters worse, was when they received word that a piece of land they own was going underwater. The property is the home to more than 200 head of cattle and the animals were in danger of perishing due to the rising floodwaters.
The flooding began at about 4 a.m. Tuesday, May 21st. The group decided that riding PWC would be the best course of action in order to move the cattle to safety.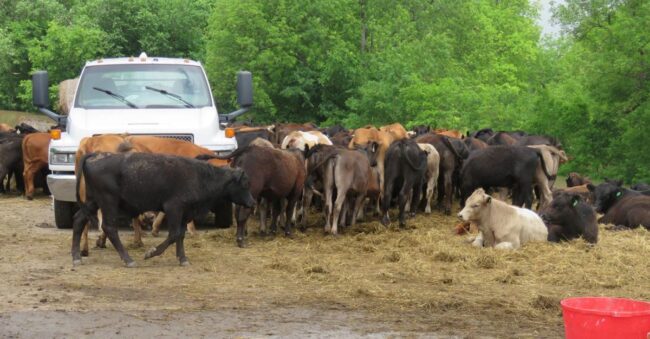 Bill Rethke leases the property, which is just down the road from Walker's uncles' house. Rethke also takes care of the cattle and he said that they had to bring in jet skis to move the herd out of the flooded land.
"They got caught in the flood … and it pushed them all to the creek, so we had to go in there," Rethke said. "We knew it was going to come up, but not like this."
The livestock will be kept in a confined area up the road until the floodwaters recede. All of the cows are safe and accounted for and that makes for a successful rescue!
We want to wish everyone the best during these trying times.