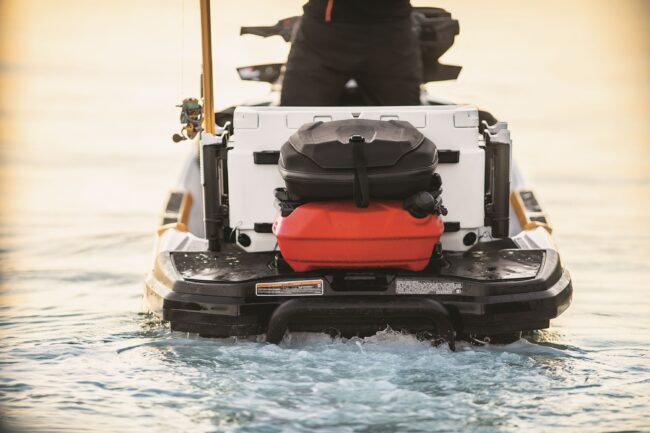 BRP revolutionized Sea-Doo when they brought their popular LinQ Accessory System from their other powersports line and applied it to Sea-Doo Watercraft. This opened the door of possibilities in the way in which riders will use their Sea-Doo and it quite literally enhances the #SeaDooLife.
You can now add this versatile LinQ to every Sea-Doo platform. Whether you want to go fishing, wakeboarding, add some extra storage, or even carry some extra fuel for the longer hauls, you can do it all by simply swapping out or adding that particular accessory.
Sea-Doo likes to think of this unique system as apps, but for your watercraft instead of your phone. For more information, you can check out Sea-Doo's latest fun-filled facts below or head on over to their LinQ accessories page.
The LinQ accessory system allows Sea-Doo watercraft owners to enhance their Sea-Doo life. What ever they want to do on the water, the LinQ accessories allow them to do it further, longer, and with more of the things that they want with them.  
The incredibly versatile LinQ accessory system is now available on all Sea-Doo platforms! The exclusive quick-attach rear cargo system is the best way to carry items on your Sea-Doo watercraft. LinQ allows riders to securely attach accessories in seconds and without tools. The available accessories include; Fuel Caddy, 4.2 gallon Cooler, 13.5 gallon fishing cooler with work surface and adjustable rod holders, sport bag, LinQ box, and retractable Ski Pylon. The LinQ accessories are virtually watercraft apps, what ever you want to do that day, simply plug-and-play.