Broward Motorsports is the world's largest factory race team. The team has won more Aqua X Championships than any other team. They have held that title for three consecutive years. Broward Motorsports has scored many World and National Championships for the IJSBA and ProWatercross.
This is one hell of a well-rounded team. When guys like Chris MacCluggage, Eric Francis, Jimmy Wilson, Sam Nehme, and many others, one can expect success. This is the cream of the crop! The Broward Motorsports website has a gallery of pictures of the team in action.
Tim Judge and Dean Charier are two of the best mechanics in the watercraft industry and they are the backbone of this team. Judge and Charier are responsible for keeping the PWC in top shape and that doesn't stop with the racers; the customers' machines receive quality maintenance and repairs as well.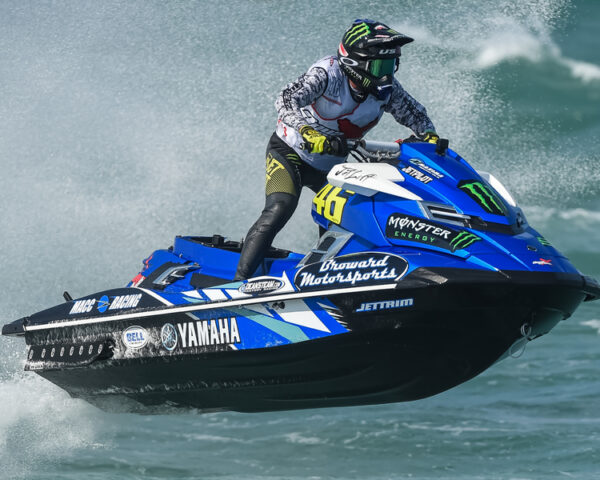 Judge and Charrier want to ensure that everyone is happy with the performance of their watercraft. The Jet skis are taken out on the shops' private lake and tested to make sure the craft meet Judge's and Charrier's expectations before returning them to their rightful owners.
Check out the website to find everything you need and maybe some things you don't. Broward Motorsports created its website with you in mind and the intention of providing all customers with access to the same components that they use on their personal watercraft.
Broward Motorsports has five locations and the company is an authorized dealer for Yamaha, Sea-Doo, and Kawasaki ensuring that the staff are able to meet your needs. You can contact them here, info@bms-racing.com, with any questions you may have and the crew will be happy to help.