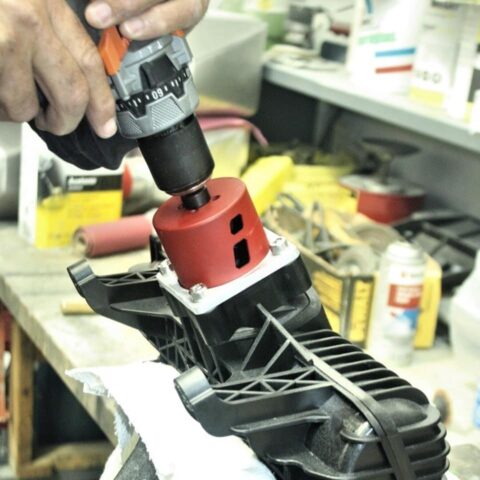 With summer weather approaching, don't let that hot weather air rob your SVHO Waverunner's airflow performance. Reduce your intake restriction with RIVA Racing's Intake Manifold Upgrade Kit for your 2018-and-up SVHO-powered Yamaha.
Not only is this upgrade a must-have for any other performance accessories, but it is a beneficial kit alone without additional airflow enhancements. By removing the OEM restrictive mesh element, your airflow will increase, boost pressure can bump up by 1 psi, and horsepower is able to be unlocked.
According to RIVA Racing, the additional airflow and pressure will automatically be compensated for by the stock ECU so it is not necessary to make any other adjustments.
Check out the full list of features from this single upgrade in the announcement below from Riva Racing.
Our Intake Manifold Upgrade Kit for Yamaha SVHO engines delivers more horsepower by increasing air flow and boost pressure (+1lb).
Precision machined billet sleeve directly replaces restrictive mesh element that is prone to becoming dislodged in OEM plastic intake manifold.
Provides more low end punch and mid-range pull with improved reliability. This kit is designed for 2018+ Yamaha SVHO engines.
We offer other Intake Manifold Upgrade Kits for most Yamaha & Sea-Doo models. Shop RIVARACING.COM
– For free shipping in USA!
– Delivers more boost pressure & HP
– Improves reliability by removing OEM element
– O-ring design for positive seal.
– Includes hole saw & cutting fixture