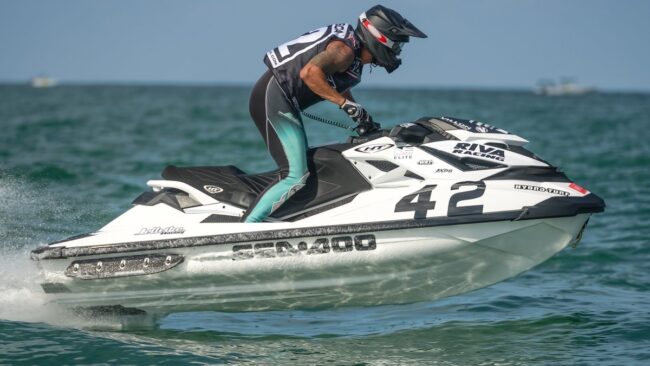 What do you think of when thinking about a national champion PWC racer. Grit, determination and reliability are three key things that may come to mind. You may also think of Erminio Iantosca. Iantosca has had a very successful career racing on board his Sea-Doo RXP-X racing PWC. By partnering up with some of the biggest industry leading in performance PWC products, he continues to produce reliable results as he seems to always find a way to get on the podium.
While there are many factors that go into being a successful racer, having the right equipment is a sure way to make a difference. In a video released by RIVA Racing, Iantosca explains the benefits he gets from using Hydro-Turf. Hydro-Turf is one of the industry leaders in aftermarket seat covers, traction mats and side-wall lifters. By choosing to use a Hydro-Turf seat cover, it allows Iantosca to stay in his seat while racing or riding around.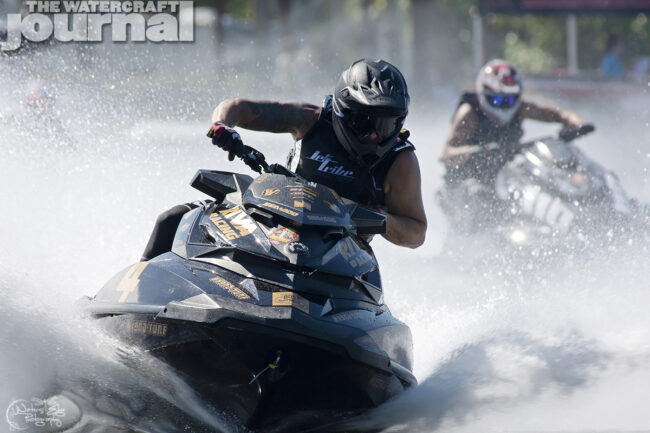 By staying glued to your seat, a rider is able to race aggressively while being safe. As with the side-wall lifters, it allows Iantosca to lock his feet in the side-walls when the conditions are rough or going into a corner. PWC's are very similar to a motorcycle where riders need to lean into turns so that they can maintain their speed. By adding the side-wall lifters, Iantosca knows that he can go into a turn at high speeds without falling off.
At the end of the day, companies want to provide a product that enhances the riders ability while also being safe. Hydro-Turf has been in the PWC market for many years and their product continues to get better every year. If you are looking to take your riding level to the next level, use a product that Erminio Iantosca uses. No matter what brand or model of PWC you own, Hydro-Turf has the products for you!