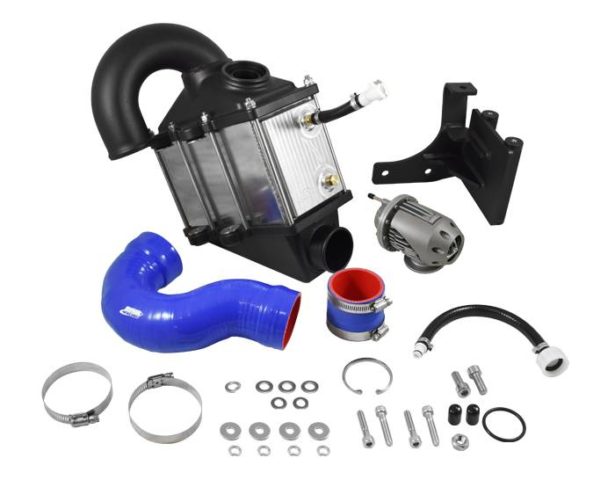 In need of an intercooler upgrade for your Yamaha SHO or SVHO ski? How about a nice performance HKS blow off valve to go with it?!
Well you're in luck because now for a limited time, you can get a free BOV with the purchase of a RIVA Racing Power Cooler when you buy it from GreenHulk.net.
For the SHO platform, this Gen-2 power cooler kit features a new high capacity cooler element that is rated for up to 500 HP with increased heat soak resistance. The HKS blow off valve included for free vents supercharger boost at closed throttle improving the reliability of your supercharger unit.
The SVHO power cooler kit delivers alone an 18 HP increase over the stock unit by delivering, cooler, more efficient air flow. This unit is also rated for up to 500 HP with free included HKS BOV.
All kits come with necessary hardware and detailed instructions for easy installation. Act now because supplies are limited.
You don't want to miss this offer with up to 22 % off the original pricing. Also be sure to take an additional 10% off at checkout by using discount code "greenhulk".
Below are links to our power coolers which just went down in price. Please let me know if there is anything else you need.
For more information, here are the links to the Yamaha Power Coolers with a free BOV:
Yamaha SVHO Power Cooler
Yamaha SHO Gen 2 Power Cooler