Over the last few months, IPD Racing has spent plenty of time on the new Yamaha four-stroke SuperJet. One thing we know is that we love new jet skis. Another thing we know is that this new jet ski has some glaring handling flaws. The first challenge with this ski, that any rider will notice, is that it cavitates in rough water. It does it going in a straight line and it does it when leaned over in a turn.
The handling traits of this ski are all related to its unique hull design. [The '21 SuperJet is in NO WAY a Deep-V hull. –Ed.] While we can't easily change the hull design, one of the first modifications that should be done is to choose the right intake grate. This hull needs an intake grate that will allow the most amount of water into the pump area to help keep the pump loaded.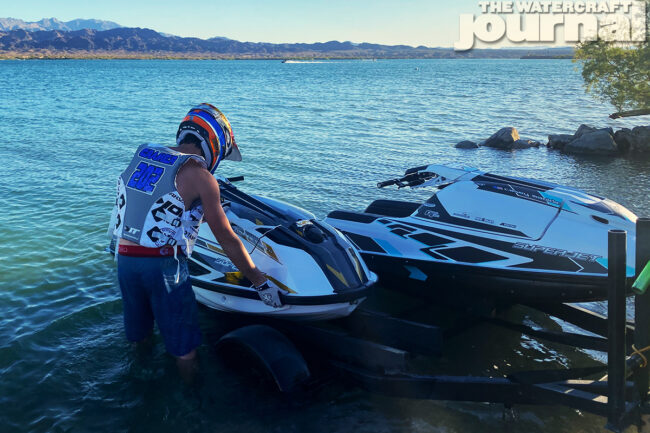 IPD Racing chose to compare three intake grates on the new SuperJet. We tested each of these plates on buoy courses and in race conditions. We tested on smooth glassy water in a bay, mild race chop on a lake, and in the rough, windblown, boat rollers of Body Beach in Lake Havasu City. We had riders of all skill levels, from older vets to Kole Cramer, a professional world champion jet ski racer. In this comparison, we tested grates from Jet Dynamics, RIVA Racing, and WAX Racing Products.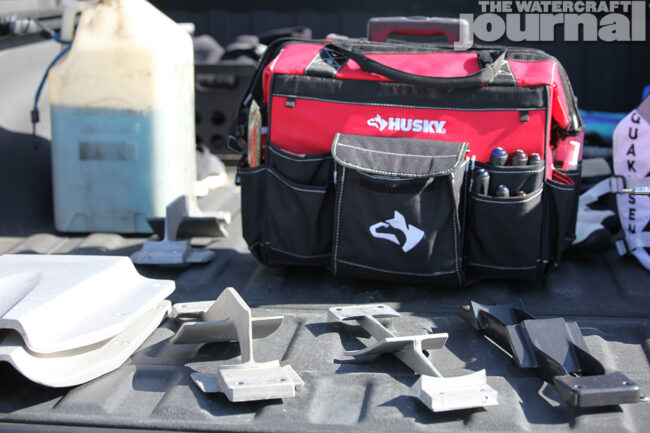 The RIVA grate was the first to hit the industry and was best in two categories. It is the fastest grate in smooth water and has an excellent fit and finish. It looks nice and fits perfectly. If you are looking for straight speed, this grate wins. While this is a good grate and an improvement over stock, it falls short of the other two in this comparison in all other categories.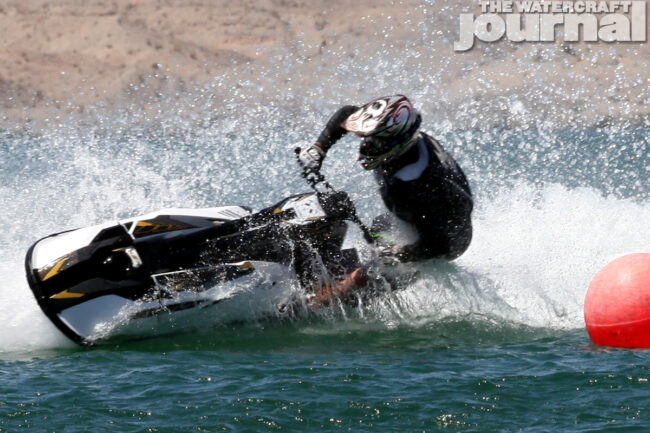 The Jet Dynamics grate is a single-bar design from a company that has been in the industry for a very long time. This cast grate offers the best hook-up in rough water as well as the best drive out of the corners. With its aggressive scoop, it also offers the strongest deceleration when entering the turn. Overall, this is a very high-performing grate. The Jet Dynamics fit and finish leaves a little to be desired and seems to be the trade-off for the excellent performance.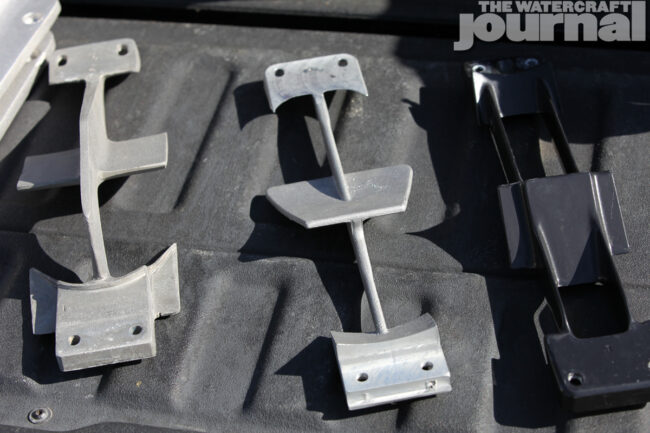 The newest grate offered from WAX Racing Products is also a single-bar design. This grate offers the best hook-up in the turns and is close to the Jet Dynamics grate in every category. While not the fastest, It offers strong braking on deceleration and a much-improved hook-up in all conditions compared to stock. In addition to performance, the fit and finish are on par with the RIVA grate.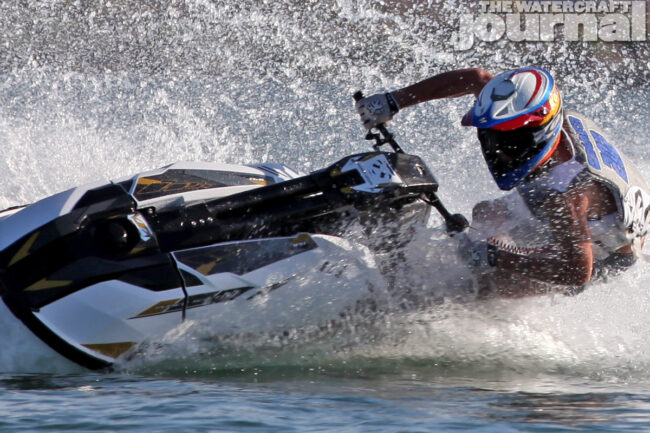 All of these grates are improvements over the stock grate and all are IJSBA race legal. A grate alone will not solve the handling characteristics that are a result of the hull design. There are other handling modifications that we recommended that will also make big improvements to the ability of this ski to be ridden quickly on a racecourse.
IPD Racing is working closely with WAX Products to develop the best intake tract possible for the new SuperJet. Look for more articles on the specific modifications we recommend for this boat or give us a call and speak to us directly.
2021 Yamaha Four-Stroke Superjet Speed Data:
This data was gathered on smooth water, at sea level on a 72 degree day. The SuperJet used in this comparison had the following modifications: RIVA tune, RIVA air intake, free flow exhaust, Blowsion front sponsons, stock plate with an IPD Racing modification, and a Solas 12/17 impeller. These are the average speeds of 6 passes with each grate.
RIVA – 58.1 MPH
WAX – 57.8 MPH
Jet Dynamics – 56.9 MPH