The 2020 race year may have been a big letdown for some race sanctions due to the pandemic, but that didn't stop the IJSBA from putting on the 39th VP Racing Fuels World Finals in Lake Havasu City, AZ. Racers from all across the US flocked to the freshly christened "PWC Capital of the World" to not only take home titles, but to also see longtime friends and rivals. Even a few lucky international riders were able to compete despite rigorous early planning and many quarantine setbacks.
Throughout the entire year, there were many whispers and rumors going around of World Finals not happening this year. With the West Coast sanctions receiving cancellations to almost every race event planned, the promise to have World Finals this year looked out of the question. But IJSBA President Scott Frazier ensured the PWC racing community that, indeed, World Finals was happening.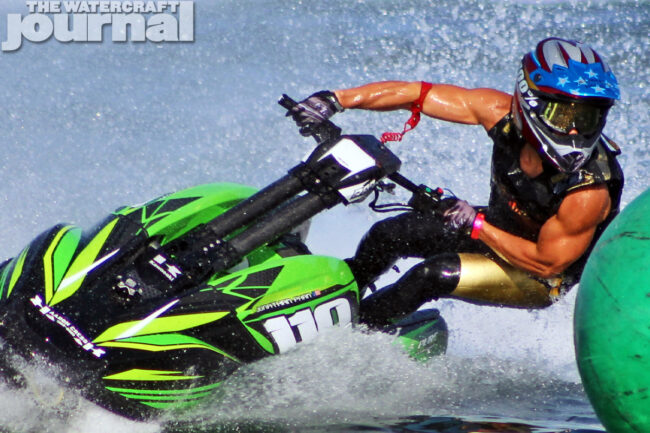 Frazier released steady updates of what to expect at this year's event, and described the newfound complications that riders, pit crews, and vendors may have to endure during the week due to COVID-19 regulations. Regardless of the setbacks, racers from all over arrived ready and willing to take home titles and bragging rights.
This year proved to be, as Havasu local Nedra Atwood would put it, "all about the kids" with young riders completely dominating not only their Junior classes, but proving their worth in the Expert and Pro classes too. 12-year old Havasu resident Sebastien Girello (#27) claimed overall wins in both Junior 10-12 Lites and Am Ski Lites despite admitting not wanting to practice this year.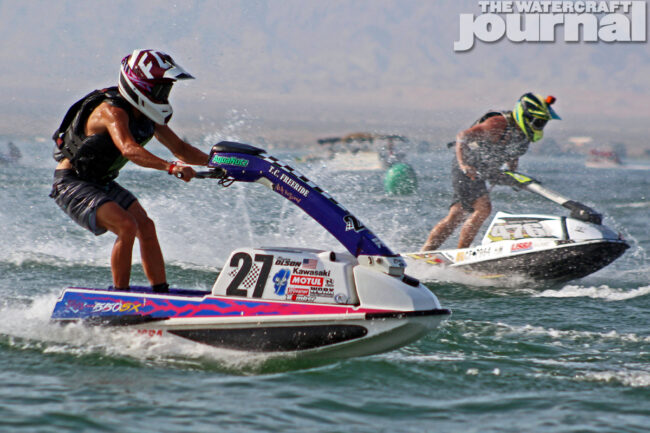 "I didn't have much motivation to practice and be ready for the race during the summer," Girello admitted. "After a while, I realized it was my last year racing in 10-12 before moving up to 13-15, so I trained hard the past couple of months, and it paid off! I won twice!"
Throughout the week, numerous young racers continued to top the podium. Race legend Dustin Farthing's son Devin Farthing (#116) swept up the overall win in Blaster GP and took Top 3 in a full Sport Spec line-up. Havasu local Ryder Wildeboer (#888) took home the overall in Expert Ski Modified, Pro-Am Ski Lites, and Pro Am Ski Stock. Revin Harris (#100) also had an impressive week, dominating the AmSki GP overall win and finishing Top 3 in Pro Am Ski GP.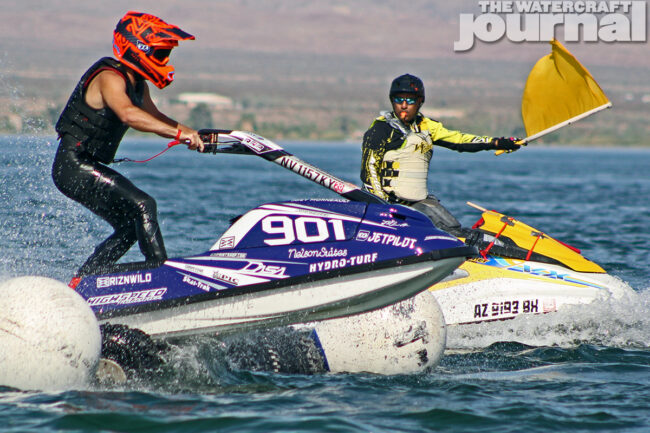 The crowd was on its feet when the young rider took to his Kommander GP1 and "battled with the big boys" on Sunday, taking home the overall win in Pro Ski Modified, and quite possibly making him the youngest rider to win that overall class in World Finals history.
With travel restrictions making the attendance a record low this year, that didn't stop a few international riders from taking home a few wins. Canadian native Mike Klippenstein (#212) brought home overall wins in Master Ski GP and Master Ski Stock, along with Kuwait rider Rashed Aldawas (#130) taking overall wins in Am Runabout Limited, Runabout Naturally Aspirated, and ProAm Runabout Limited.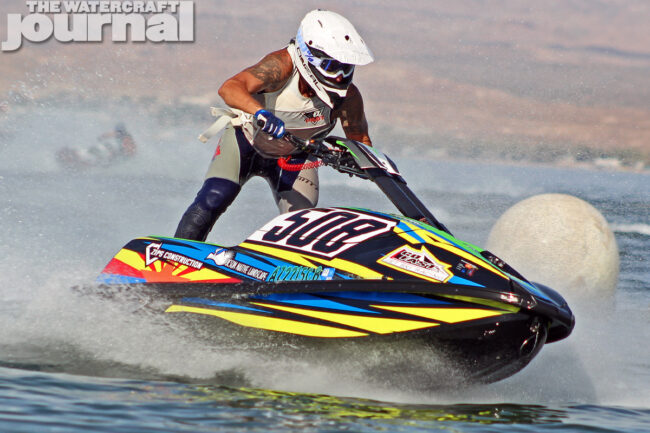 Other notable wins for the week are David Zipperian (#508), who came back this year with a vengeance and took the overall in Am Vet Ski Stock. Kawasaki rider Jon Phan (#110) won overall in Wednesday's Novice Ski Stock, a championship he honored after his mechanic and long-time friend, Aaron Cress, who tragically passed earlier this year.
2020 World Finals may have had its share of hardships despite the current pandemic, but overall nothing that attendees hadn't expected. Vendors such as Jettribe, WorksH2O Designs, Bomber Eyewear, Worx, RockTape, RiznWild, and Jettrim did their best to fill vendor row and strictly complied with the event's regulations. Local food vendors kept both spectators and racers well-fed and hydrated.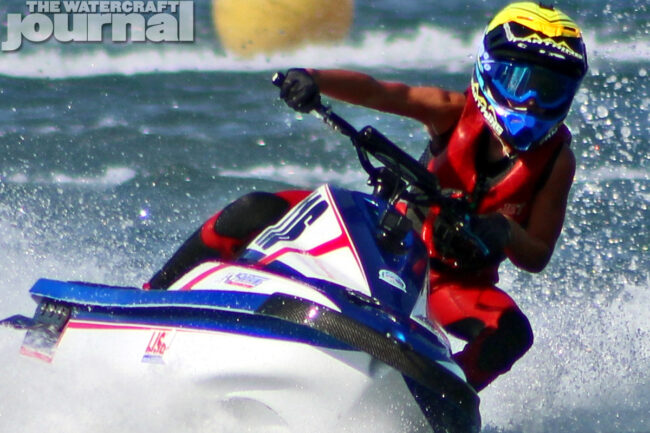 And event safety and staff members worked through many challenges to have a safe and successful week for all that attended. The IJSBA recently released their World Finals dates for 2021 (October 2nd – October 10th), so we can be sure to expect big  things for their 40th anniversary celebration next year!