You wouldn't leave a car dealership without locking in an auto policy on your new car, so why leave your powersports dealer without a PWC policy? Prices on new watercraft are continuing to rise, and it's not uncommon to spend $20,000 or more on today's fully loaded skis. As ridership spikes, so do opportunities for accidents and thefts. Knowing that they are insured from financial liability gives riders peace of mind to focus on enjoying their new watercraft.
Although PWC insurance is not required in most states, Arkansas and Utah are the only two that require it for publicly registered vessels. Just like auto insurance, PWC insurance provides financial protection against injury or damage as the result of a collision and provides reimbursement or replacement if your ski is stolen. A PWC policy can also cover salvage and fuel-spill mitigation if your PWC sinks or is involved in an accident.
All riders are encouraged by the National Insurance Crime Bureau (NCIB) to "dock it, lock it" and take other basic precautions like removing all valuables and registration paperwork when leaving their watercraft unattended. When it comes to thefts in the United States, Yamaha Wave Runners were the most sought-after ski, accounting for 32% of PWC thefts in 2019. Florida was a hot spot with 942 total PWC thefts- a majority of which occurred in Broward, Hillsborough, and Miami-Dade Counties.
According to the NICB's latest available ForeCAST Report, on average, there were approximately 12 watercraft thefts per day, 82 per week, or 353 per month across the entire United States. Out of the 539 Yamaha Wave Runners that were stolen in the United States, only 22% or 177 were ultimately recovered. Owners of newer Yamaha models should always lock their skis by entering their PIN within the Connext system. For Sea-Doo, Kawasaki, and older Yamaha owners, remember to remove your key fob, DESS, or immobilizer key from the ski when it is not in use.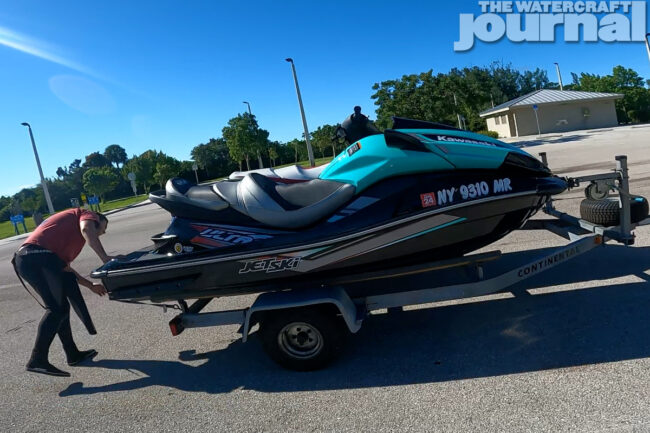 When it comes to trailers, many PWC insurance policies provide extended trailer coverage at no additional cost. This means that if a rider's trailer is stolen from the boat ramp or a storage yard- replacement or reimbursement costs will be covered. Also, if a trailer somehow becomes detached from a tow vehicle and causes a major accident, having trailer coverage will go a long way in insulating owners from financial liability.
After launching, riders should look for a trailer parking spot that is free from visual obstructions. Locking both the trailer hitch receiver and coupler goes a long way in thwarting theft. Thieves love a soft target, don't become one! Riders who have two skis on a double trailer (and plan on leaving one of their skis unattended while they ride the other) can deter theft by using a steel cable and lock to secure the unattended ski to the trailer. Riders who are docking or mooring their ski ought to secure it to a fixed structure (through the front bow eye) with a coated stainless-steel cable and lock.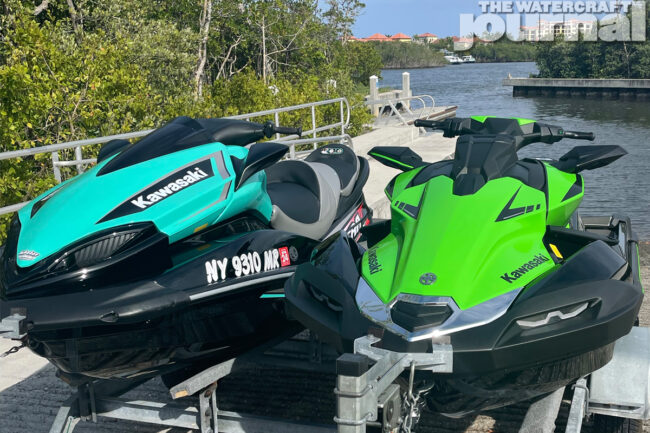 According to the 2020 Recreational Boating Statistics report released by the U.S. Department of Homeland Security and the U.S. Coast Guard, 5,265 boating accidents were recorded in 2020, causing 3,191 injuries and more than $62 million in property damage. Personal Watercraft were in involved in 22% of all accidents that occurred. Operator inattention and inexperience were the top contributing factors to accidents, while improper lookout, excessive speed, and machinery failure were ranked in the top-five by the U.S. Coast Guard.
An astounding 77% of deaths occurred on vessels where the operator did not receive boating safety instruction. Riders should ensure to take a state specific USCG and NASBLA approved boating safety course before hitting the water. Insurance companies typically offer discounts and incentives to customers who have completed an official safety course. Many U.S. States require riders keep a valid boaters safety card on their person when operating a PWC. Visit HERE for more details.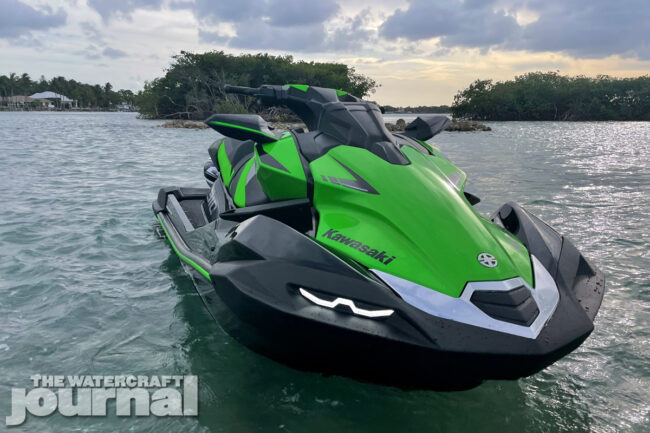 If you own a newer ski that's financed, carrying top-shelf comprehensive coverage will ensure that you are protected from a variety of hazards on and off the water. If you own an older ski and are not concerned about the value of the ski itself, you may consider carrying only collision coverage. Other available coverages include on and off water towing and emergency fuel replenishment.
Many insurers will allow owners to drop parts of their coverage when watercraft are being stored for the winter, since the skis are not being used. Remember that other riders- including friends and family- are not always covered by your insurance policy. Insist that all operators have a boaters safety card and insurance coverage before allowing them to operate a PWC.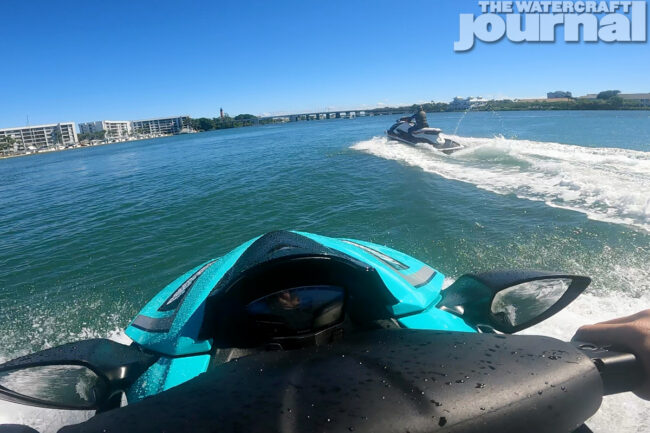 It's important to realize that if a rider's ski sinks or becomes a total loss due to a manufacturers defect, maintenance failure, or modifications that violate the U.S. Coast Guard's laws (e.g., removal of flame arrestor or emission control systems) an insurance company has the discretion to deny your claim. Personal PWC insurance often does not provide coverage for racing or the commercial use of a personal watercraft.
Riders should consult a professional insurance agent to discuss coverage options and policy specifics. Geico and Progressive offer a variety of policies to suit most riders.  If declining insurance coverage, riders should be prepared to accept full financial liability for any injury or damage their personal watercraft or trailer may cause to others.