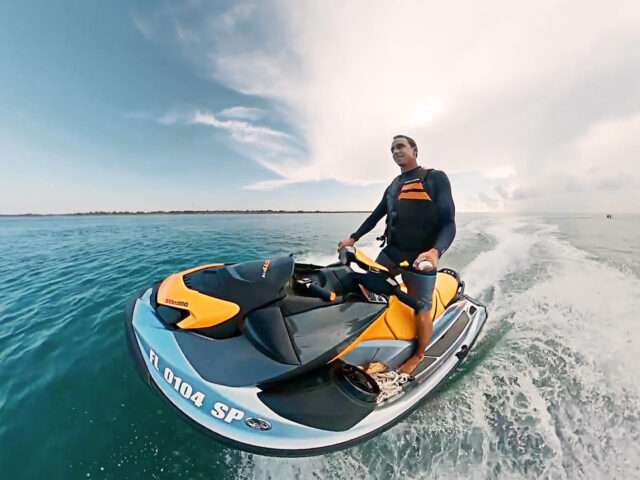 We first met Brett Barley years ago at a Red Bull Project Swell event on the Outer Banks. He came to hang out and surf with us during our stay. Brett is a cool down to earth guy living his best life. It's awesome to see him as a Sea-Doo Ambassador now.
In the April newsletter, he talks about when and why he got into riding PWC. He started using PWC to make it easier to reach the huge waves on the outside during heavy OBX swells. It was better than getting worked while fighting the current and trying to paddle out.
Then in 2014, Brett got into jet ski fishing during the summer months. His favorite time to ride is when the water is sheet glass, and the Cobia are hitting. Barley also enjoys taking his family out for fun on the water and getting stoked on his kids enjoying tubing and riding around.

Otherwise, Barley rides solo and likes to head out to the Gulf Stream. His current ski is the Sea-Doo GTI SE, and he doesn't often leave home without his versatile LinQ 51L cooler. He carries food/water or sometimes only ice for stowing his fresh catch. It also works as a dry box for his camera gear.
The one thing he'd like for Sea-Doo to add to its list of innovations is a deployable trolling motor, which sounds good to us too. For more on Sea-Doo Ambassador Brett Barley, check out the full article and his socials at Instagram and YouTube. He puts out some great YouTube content. You won't be disappointed.