I have been lucky enough to attend the MudBug PWC Rally since the very beginning, roughly 15 years ago. Even though the gathering has faced many changes through the years, MudBug never disappoints.
I don't think anyone could've asked for better conditions this year; the skies were clear, water levels were low, and we had an excellent group of people in attendance. This year's ride was no stranger to change; gone are the days of radar runs and high speed PWCs. While a large part of me misses the high-speed, action-packed weekend, change should not be unwelcome.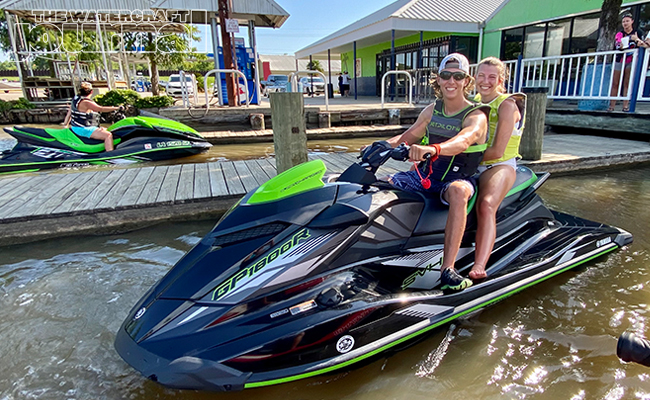 This year's ride lacked the high performance machines known for terrorizing Louisiana's bayous; instead we saw a group of PWC enthusiast who all shared the same passion: riding PWC. Over the course of the weekend, the main focus was putting some miles on our rides, nearly 500 miles for some of us. For me, long distance riding is rather new territory.
To kick off the weekend, we rode just under 200 miles on Friday. The ride began at the local meetup spot, Doiron's Landing and we made our way south, deep into Louisiana's marsh, before riding to the swamps further north in the afternoon. This was, by far, longer than any ride that I've ridden in a single weekend and it was only Day One.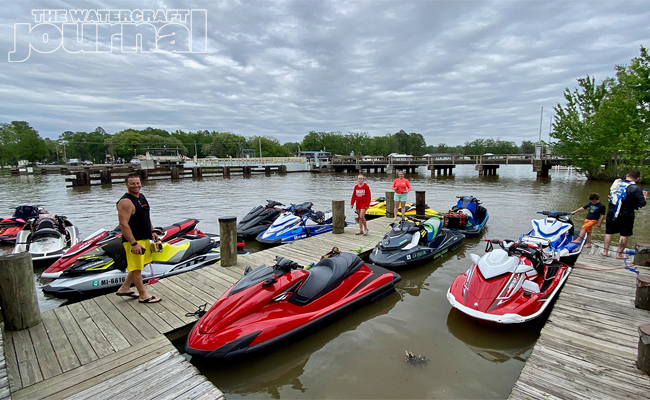 Throughout the weekend we spent many hours riding through some of the most beautiful scenery Louisiana has to offer, stopped at marinas, swam at sandbars, and enjoyed socializing with MudBug veterans as well as newcomers to the ride. As the epic weekend came to an end, the one thing that stood out to me the most was change.
I have attended MudBug for many years and the gathering has played a substantial role as to who I am today. I would attend the rides as quite a young child with my father, Jerry Gaddis. Back then, MudBug brought out the fastest PWC around, quite literally the fastest. Many battles for world records were settled and was once even held by my father at a whopping 98.8 MPH.
It was these battles for top speed, the wrenching in hotel parking lots all hours of the night, and the enormous amounts of riders that shaped me into the high-speed enthusiast I am today. It was this ride that played a role for my father to build fast PWC; I was there at his side to ask a million questions along the way as to how and what he was doing. I can remember apologizing one afternoon for asking so may questions, his response was not to apologize as questions are the only way to learn.
Many years later I found myself with loads of answered questions and a spark within originally ignited by the MudBug rally. I now attend these rides as a grown man, shaped to be who I am from an event started to set records and a father with the need for speed. The days of records being set at MudBug are long gone; the ride has endured many changes through the years and will only continue to change.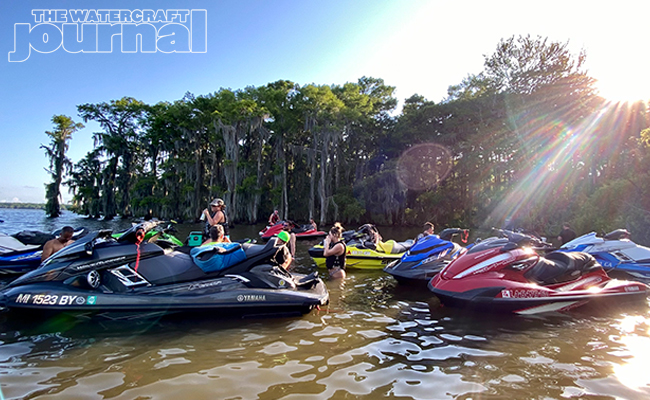 For instance, I attended this year's ride on two PWC solely wrenched on by myself; my father showed up as my sidekick, instead of me as his. There were no radar runs or drag racing, just riding. However, the biggest change for me was getting to share my passion of riding PWC with someone I love; she did not complain once even after the countless hours and miles spent on the water.
This year's MudBug left a mark on me just as it did many years ago; the friends, good times, and memories made are unforgettable. Mudbug has been and always will be a family friendly weekend for PWC enthusiast; it is a ride that I and many others look forward to year after year. Even after the many changes MudBug has encountered and the many changes to come, it will remain an epic weekend for us all. If you happened to miss out on this years ride, you will want to mark your calendars for the second weekend of June 2022; it will be a weekend to remember.