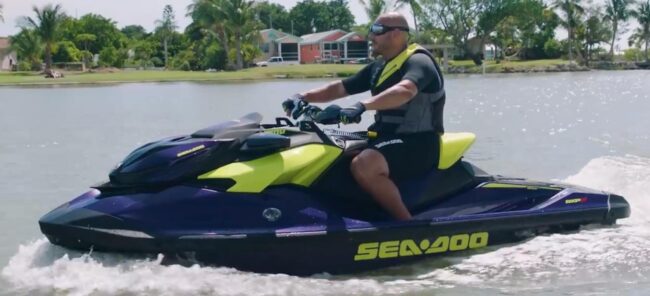 Cycle Springs of Clearwater, FL is offering the brand new 2021 Sea-Doo RXP-X 300 in Midnight Purple with their killer BRP Premium Audio System for $16,899. These machines come race ready with the Rotax 1630 ACE engine. You can go from 0-50 mph in under 3-seconds while blasting your music through the dual speakers. The BRP sound system is fully submersible, so you'll have no worries about water damage while you're out there ripping.
The iBR feature on the 2021 Sea-Doo RXP-X 300 is third generation and it has been recognized by the USCG for improving boat safety. The iBR feature allows you to stop sooner and gives the rider the ability to maneuver worry-free at slow speeds because both hands can stay on the handlebars. You can even put the PWC in reverse so you can easily back out of any tight spots. Add on some of Sea-Doo's LinQ accessories to complete your ride.
Cycle Springs offers their Lifetime Engine Warranty, extended warranties, 50% off service plans, and employee pricing on all gear and accessories on the day of the sale. Everyone gets financed and they'll take your trade-in. Secure your 2021 Sea-Doo RXP-X 300 today by calling Cycle Springs Powersports at 727-771-1211. They will be glad to answer any questions.