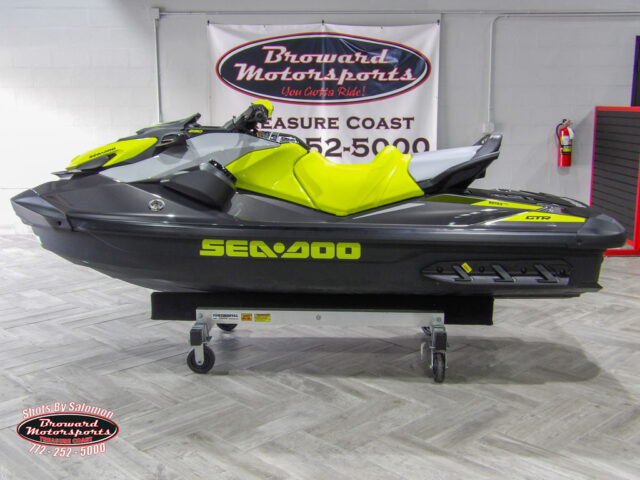 It's that time of year again when Broward Motorsports cleans house to make room for more new products. They are offering several models of Sea-Doo's and they are priced to sell!
You can pick up the 2021 Sea-Doo Fish Pro with iDF and sound system for $16,399 at $259 a month with $2,000 down at 5.9APR for five years. The Fish Pro is the perfect machine for the avid fisherman and Broward Motorsports is offering it a great price.
The 2021 Sea-Doo GTR 230 and 2021 Sea-Doo GTR 230 (with sound) are both in stock and available. The GTR 230 is priced at $12,599 and if you want it with a sound system, it'll bump up to $13,399.
The Beach Blue Metallic/Lava Grey 2021 Sea-Doo GTX 170 (with BRP Premium Audio System) is available for $14,399. The GTX models offer the largest swim platforms in the industry, so you can lounge or even have a picnic on your ride.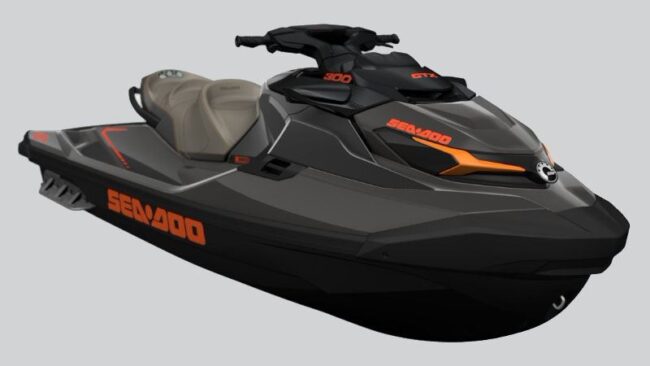 A 2021 Sea-Doo GTX 300 can be purchased for $15,799 and with zero down and 5.9 APR; payments are $389 a month. The GTX 300 is available in both Eclipse Black and Orange Crush or Millennium Yellow.
Grab a midnight purple 2021 Sea-Doo RXP-X 300 for $16,099 and blow all of your friends out of the water. This machine is supercharged with a 300-hp Rotax 1630 ACE engine and can be yours with $2,500 down and $347 a month.
Broward Motorsports also has the 2021 Sea-Doo Wake Pro 230 on clearance. This one is Malibu Blue and Neon Yellow. It is priced at $15,799 and comes standard with a 100W Bluetooth Audio System, so you can rock out while you tow out.
Here is some of the fine print: All offers may be subject to manufacture guidelines, conditions, and termination dates. Sale prices do not include taxes, document fees, or dealer markup. Check out the Broward Motorsports site for pre-qualification and to value your trade. You can even schedule a test ride.