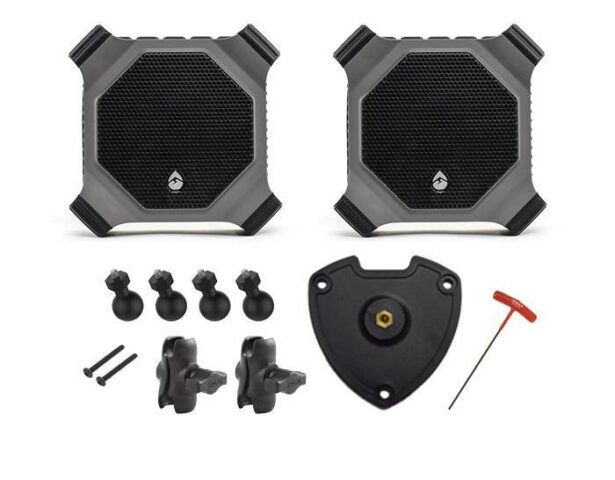 Broward Motorsports Racing  has you covered when it comes to great sound for your Yamaha FX WaveRunner. The shop carries the convenient Yamaha FX WaveRunners Audio Package Kit for $299.99.
The bundle includes waterproof Bluetooth speakers with a loud 15W speaker and a three-inch passive sub-woofer. The EcoDrift has amazing sound in a sweet portable package. It's waterproof, shock resistant, and floats; making it rugged enough for any outdoor adventure.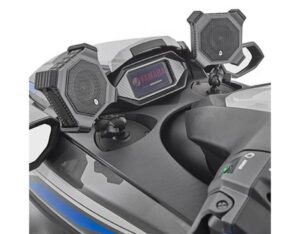 The speakers offer more than 15 hours of play and are EcoConnect compatible so two units can be paired up to 30 feet for stereo sound. Need Siri or OK Google? The EcoTalk button will allow you to activate  the assistant of your choice.
Bluetooth 4.2 streams audio from up to 100 feet away via Smartphone, tablet, or any Bluetooth enabled device. The system also has a 3.5mm AUX port for a wired connection and it comes with a lanyard and carabiner.
The portable speaker system is perfect for any on the water adventure or out of the water adventure. Check it out and take a social distancing ride on your Yamaha FX WaveRunner loaded with the Audio Package Kit. It might put a smile on your face as you get lost in the braaap and sound of good tunes.