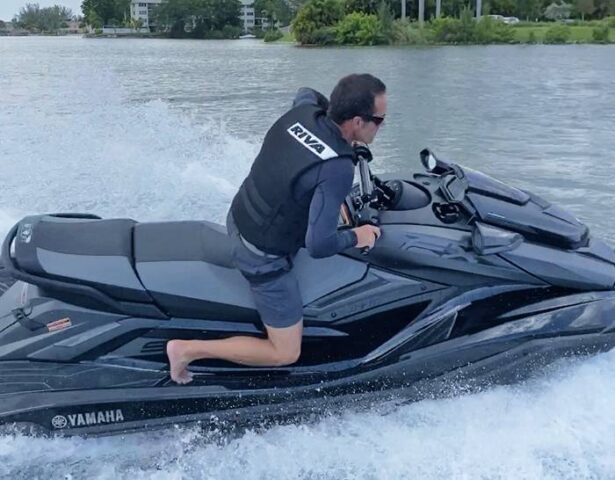 Check it out, you can now purchase a RIVA Racing Neoprene Men's BioLite Life Vest from Greenhulk Performance Parts. The vests are available in solid black with sizes XS to XXXL and come at an affordable price point of $64.95. This is a quality no frills vest that has been designed for straight up function, safety, and comfort no matter what kind of on the water activity you're participating. Also, the RIVA Racing Biolite vest is approved by the U.S. Coast Guard.
It features a PWC lanyard attachment ring and has both front chest and back shoulder RIVA print logo. The neoprene PFD is a versatile product that can be used for most any water sport. The vest has wide arm holes and its segmented panels keep hinderance of motion at a minimum and it will stay snug in order to help keep you safe on the water thanks to the two adjustable belt clips and front zipper.
BioLite is an environmentally friendly material that breathes better, is lighter, and dries faster than traditional neoprene. Quick dry and light are a good combination! Whether you need to upgrade you current PFD lineup or want to try something different, check out the RIVA Racing Neoprene Men's BioLite Life Vest on the Greenhulk store. Greenhulk offers worldwide shipping so don't get discouraged if you're across the pond and want one of these vests.