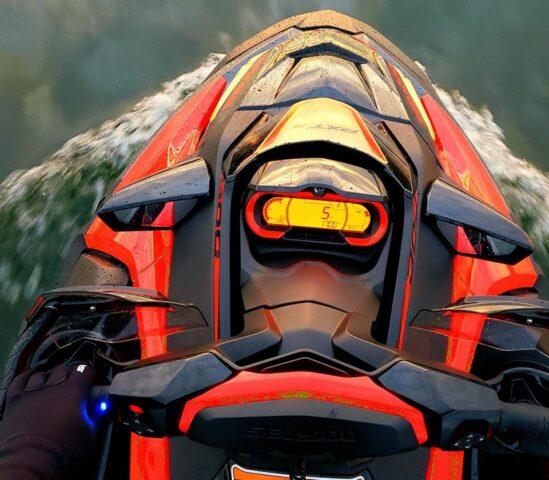 Chances are you have come to love Sea-Doo's revolutionary palm rest grip design.  Well now there is even more to boast about because Sea-Doo has incorporated heat into the grip.
Yup that's right, now you can stay even warmer on those cold winter rides by upgrading to the new heated grips.  These grips come with an integrated heat adjustment button offering five different levels of heat.
They incorporate the latest palm rest design so for those of you who still have the old cylindrical grips, you get even more of an upgrade here.  Best of all, they are easy to install by simply slipping on to the handlebar in place of the old grips.
Continue reading for more information or head on over to the link above to see if your Sea-Doo is compatible with the new heated grips.
SEA-DOO INTRODUCES HEATED GRIPS
Along with the introduction of a new platform this year, Sea-Doo launched heated grips. Don't let cold weather ruin your ride this winter and keep your hands toasty warm.
These heated grips, indicated by a red light, are equipped with five levels of heat, to perfectly fit whatever weather you are riding in. Ride longer, more comfortably with Sea-Doo's renowned palm rest design. Installation can easily be done yourself, as the grip slip on to replace existing grips. If you're dealing with even colder temperatures, add on the wind deflectors for maximum performance and warmth.
Compatibility:
RXT, RXT-X, GTX, and WAKE PRO (2018 & up), GTI, GTI SE, GTR and WAKE 170 (2020)