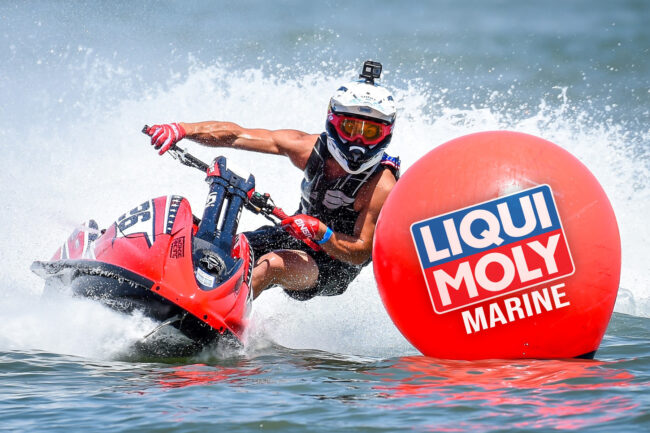 LIQUI MOLY, the German manufacturer of high-performance oils, lubricants, and fuel additives has announced a three-year extension of its sponsorship with Pro Watercross on the US East Coast, and a two-year sponsorship of Full Throttle WaterX on the West Coast.
The 2023 LIQUI MOLY Pro Watercross National Tour kicks of in Sebring, FL on May 6-7th. The Tour will feature six events to be held across the Southeast US, culminating with the World Championships, on November 2-5 2023. CBS Sports will be broadcasting live on November 4th.
On the West Coast, the 2023 LIQUI MOLY Full Throttle WaterX racing series will unfold across five weekends with the Westcoast Regional Championships scheduled for October 28–29 in Long Beach, California.
"We're excited to recommit ourselves to Pro Watercross and Full Throttle WaterX," said Gary Driver – the Marine Business Manager at LIQUI MOLY. "Both series showcase thrilling racing action and mirror LIQUI MOLY's brand philosophy of performance at the highest level."