Naked honesty is always the best policy. It might not ingratiate you with lots of friends or even make you all that popular, but at the end of the day, folks will always know where they stand with you. When it comes to predictions and foretelling the future, it's always best for us to lay it all out there, share what we know, make our educated guesses (some more educated than others) and let the chips fall where they may.
Thankfully, our batting record is pretty solid and for 2019's new crop of personal watercraft, we were pleased that much of what we predicted early in the year came to fruition. Of course, there were quite a few (pleasant) surprises and a handful of things we got waaay off, but again, we're going to err on the side of honesty here and show everything.
As not to show any bias or preferential treatment, we're going to go through this list alphabetically as well as hyperlink and quote directly from articles published exclusively here at The Watercraft Journal, our social media pages when applicable and our YouTube channel. Anything highlighted will note a hyperlink that you can click and see where we made our initial prediction. Here we go…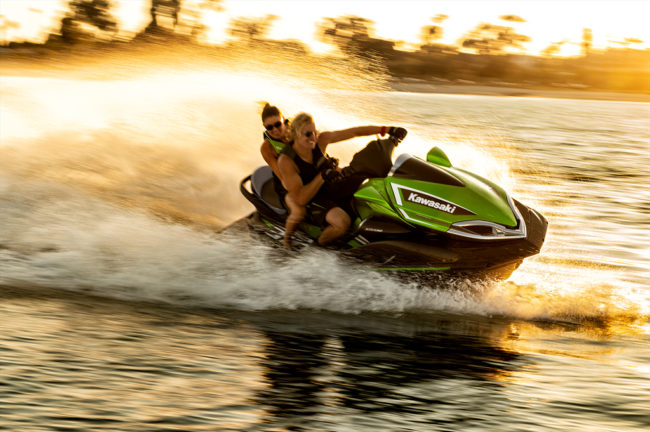 Kawasaki
Back in May we wrote in our Vicious Rumors And Vile Gossip: The Watercraft Journal's Predictions for 2019 feature, "we have still heard or seen nothing to make us believe that little more than BNG (Bold New Graphics) are on the way for the Kawasaki JetSki offerings in 2019." While hopeful for the brand that "started it all" to begin to fight back for greater market share, Kawasaki currently stands with a wilted 6-percent of total new watercraft sold. Many industry insiders rack this up to a dwindling dealer network, while most will point at the almost frozen state of the manufacturer's lineup.
While the addition of the hotly anticipated 2017 SX-R 1500 certainly attributed to Kawasaki's double-digit uptick in sales, the remainder of the runabout line has remain unchanged since the upgrades to the TVS supercharged, 310-horsepower 1.5L powerplant in late 2013 for the then-new 2014 Ultra models. In the same vein as the recent sewn-together-from-existing-parts SX-R, we submit that a pair of similarly models could quickly "flesh out" the brand's lineup: a luxury-equipped, naturally-aspirated Ultra LX, and a 310-horsepower "STX-310R" and earn Kawasaki a great deal of market presence for near-zero upfront cost.
Our score: 100%
What we got right: Everything.
What we got wrong: Nothing.
Sea-Doo
We made three key predictions for 2019, most of which we got right – well, to a certain degree. The first of the three was in regards to Sea-Doo finally increasing the fuel capacity of its full-sized runabouts from it's current 15.8-gallon cell. We wrote, "Thankfully, below the ST³'s Direct Access Front Storage bin is a surprising amount of room remaining – and where we believe a large capacity tank will reside. We've heard upwards to 20-gallons of fuel. Other sources say closer to 18.5." Clearly, Sea-Doo went with the 18.5-gallon unit, matching Yamaha's tank size. Yet, there's a caveat: only the Fish Pro 155 comes with the larger tank for now. Expect the larger tank to become standard across the entire ST3 line in coming years.
And what about the Fish Pro 155? Well, believe it or not, we were pretty dang sure that was gonna happen eventually. We even joked about it happening a little sooner than expected, just not on the new ST3 platform for which it was designed almost entirely with the Fish Pro in mind. Yes, you read that right. The potential industry impact for the Fish Pro far exceeds that of a supercharged RXT-X version, as the recreational fishing industry exceeds $60 billion annually (per 2016 sales).
Our second prediction was equally diluted in its fruition. We prophesied, "Next, we know that Sea-Doo will be rolling out an all-new, full-color digital instrument panel…" foretelling of a wildly advanced, Bluetooth-connected, joystick controlled digital display which would draw up advanced GPS navigation, AccuWeather mapping and even toggle through one's personal music library on their smartphone. All of this technology was first pioneered on the most recent Can-Am Spyders and were a shoe-in for the upcoming Sea-Doo watercraft. At least, that's what we were told to believe. While the 2019 models received a new digital LCD, mono-chromatic dashboard, the functionality is nowhere near as advanced as what we expected.
Finally, our last prediction was our undoing: "…all of the GTIs will soon be riding on Polytech hulls. It's happening. Just accept it." Nope. We were dead wrong. In fact, Sea-Doo made an about-face on the Recreation-sized Polytech hull effort, and instead, replaced all GTI-based runabouts with CM-Tech, scrapping the Polytech bottoms completely. With the success of Sea-Doo's proprietary material, the decision to offer a CM-Tech hull provided would-be buyers with greater consumer confidence. In addition to introducing the Fish Pro, Sea-Doo terminated the entry-luxury GTI Limited 155 outright for 2019 as well as introduced a thicker-cast, fiberglass GTI built specifically for the rental market.
Our score: 50%
What we got right: 18.5-gallon gas tank, new LCD dashboard, Fish Pro (kinda)
What we got wrong: LCD dashboard functions, GTI Limited 155, Polytech for all GTIs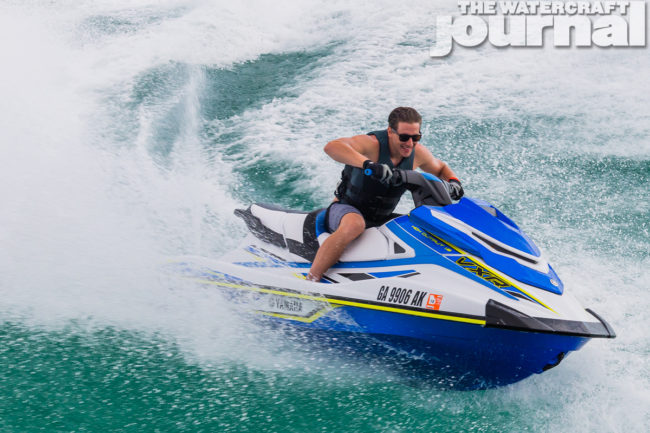 Yamaha
Surprisingly, Yamaha was both the hardest nut to crack and the most surprising with how much we got right. We wrote, "Expectations for the new FX will include a redesigned bench seat that is more tapered at the knees, a far more ergonomically-friendly cockpit, and increased storage." Certainly, the new FX delivers with exactitude on all of these fronts and more, providing a truly enjoyable riding experience through a hull design we have yet to find one ounce of displeasure with. Add to that a fantastic heavily-padded folding swimstep, our favorite glovebox available on the market today, and some really good looks, and Yamaha's redesigned full-sized 3-passenger FX knocks it out of the park.
So anything else? Well, yes in fact. We predicted, "We have strong reason to believe that Yamaha could be introducing infotainment to its WaveRunner lineup as well." Yamaha introduced the industry's first-ever full-color touch screen dashboard with a multiplicity of functions, only half of which we've been able to trial test with any familiarity. We even properly predicted the use of Yamaha's "Connext" software. Of course, we leaned heavily on Yamaha offering an on-board sound system operated through Bluetooth connectivity to the dash, which proved partially correct: the available EcoXgear speakers operate separate from the onboard computer. That, and the speedometer is still calibrated to an onboard paddle-wheel, not GPS.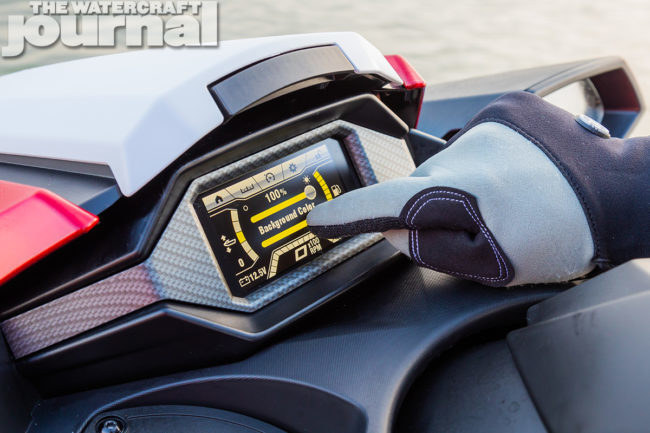 In a separate article titled Nostalgia Isn't What It Used To Be: When Banking On History Doesn't Pay published a month after our initial Predictions article, we also let loose a hint at two major revelations, writing, "The GP1800 remains a strong seller, but do enthusiasts want a yellow-and-black, strobe-striped GP1800R? (And what would the "R" need to entail?)" That's right, we also knew that Yamaha's venerable GP1800 would be upgraded to a GP1800R, and that Yamaha would lean heavily on making the "R" designation to mean quite a bit (EXR, VXR and GP1800R). Again, we try to share as much as possible when we hear it. It's just that sometimes you have to look a little harder.
Our score: 90%
What we got right: FX redesign details, Connext touch screen dash, GP1800R
What we got wrong: EXR, improvements to the VXR, onboard sound system details