The Yamaha VX Line of WaveRunners is the best-selling watercraft in the world.  It's no wonder that it is one of the go-to watercraft a salesperson will show to an average family-oriented or entry-level customer.
This workhorse watercraft is not a dull family sedan though.  It can be heavily equipped with options for every member of the family, including those with a little need-for-speed.  Yes, we're talking to those dads out there.
This is exactly why Yamaha kept that check box to allow this platform to come from the factory with the high output 1.8 liter 4-cylinder engine.
Most of the VX WaveRunners now come with the 3-cylinder TR-1 engine.  Those looking to really put a smile ear-to-ear, can opt for one of the two High Output VX options.  Either the VX Cruiser HO or the VX Limited HO will come with the most powerful engine available in the VX lineup.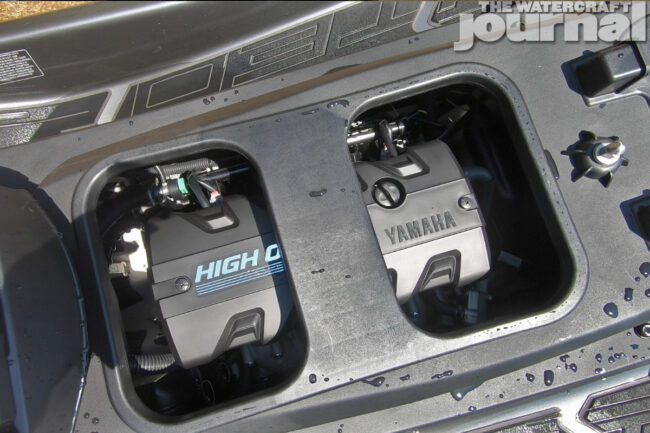 Rated at 180-horsepower and requiring only 87 octane go-juice, it not only provides a good deal of acceleration and towing power, but it is also relatively easy on the family budget when it comes time to visit the gas pump.
New for 2021, the new integrated speaker system comes standard on the VX Limited HO as well as a king's ransom of other accessories and this speaker system can be factory installed on the VX Cruiser HO also.
There are so many included features that come on and with a new 2021 VX Limited HO that we even wrote an entire article gallery highlighting everything so be sure to check that out if you are interested in the VX lineup.