Great news for the Right Coast, we've got a Radinn dealer in South Carolina. Carolina Rides is the premier EV dealer in Hilton Head, South Carolina. They are the exclusive electric Moke America dealership in all of South Carolina and Georgia. This is the perfect place for the Radinn brand. The Radinn crew is stoked to have Carolina Rides as a key partner in the United States. The southeast can get in on the fun of making waves on a Radinn Jetboard.
"I spend significant time searching for best-in-class EV products," says Carolina Rides founder Jason, whose inventory currently includes @mokeamerica , the premier electric low speed vehicle, @ellwee_mpv single-passenger electric golf carts, and @kaaspeed electric mopeds. "Radinn is by and far the best jetboard out there. It's surprisingly intuitive and more importantly—it's really, really fun."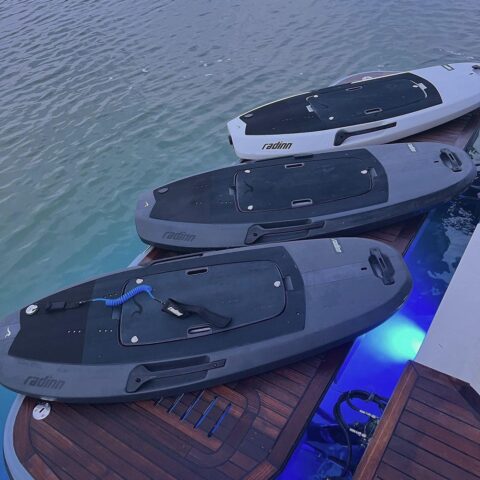 Carolina Rides carries all three Radinn designs, which include the durable X-Sport, the versatile Freeride, and the agile Carve made for ripping. You can get the full package from Carolina Rides. Choose the standard G3 Jetpack or the G3 Jetpack Pro if you have the need for speed. Grab the G3 standard battery or G3 Extended battery for a longer ride.
Check them out online for all the details and contact information for sales. There are tons of areas to ride in the southeast and you can't go wrong with a Radinn Jetboard when it comes to exploring the endless waterways. What are you waiting for? Get your ride on with a Radinn Jetboard!